Tottenham Vs Rochdale and Huddersfield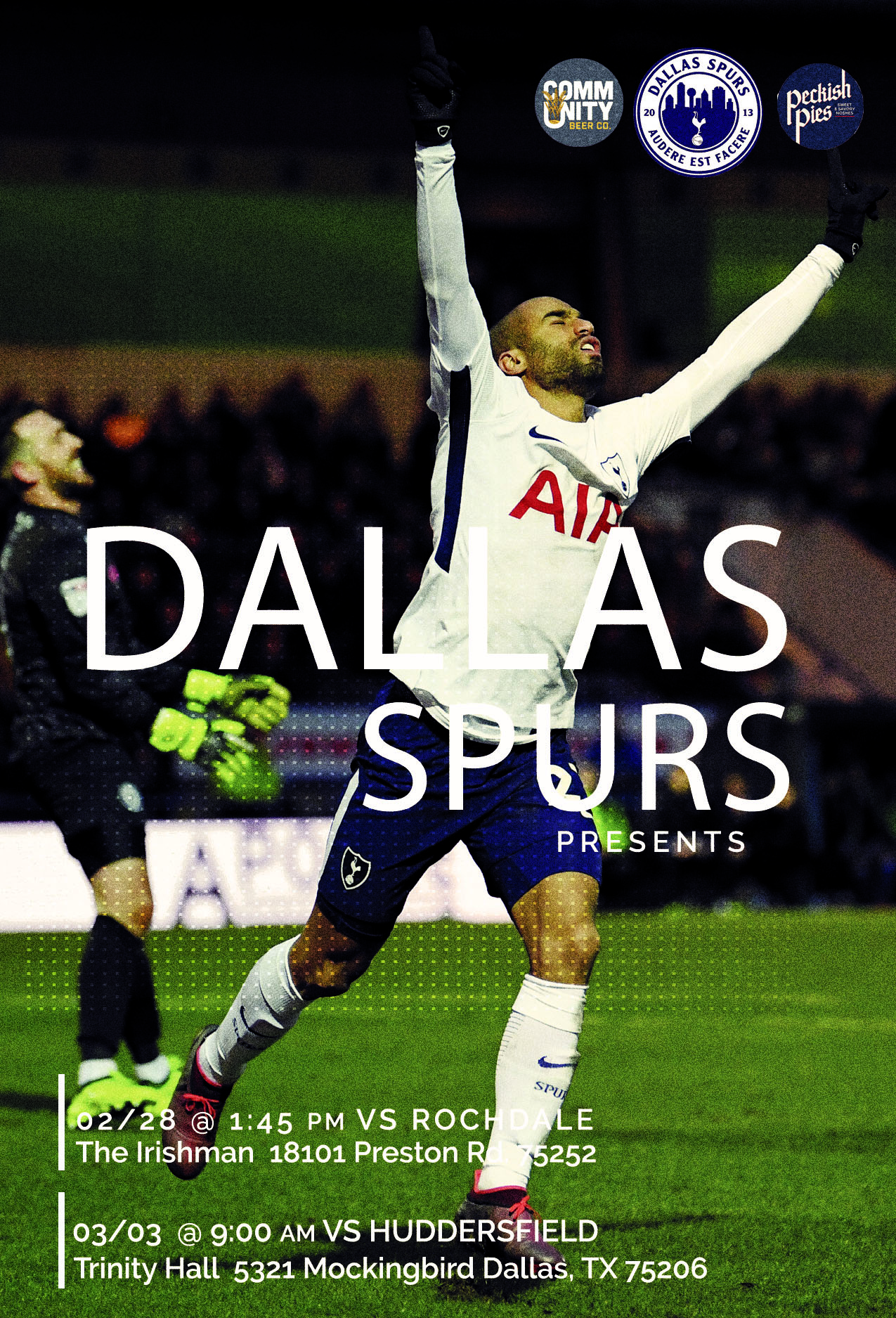 Next up its the FA Cup replay against League One strugglers Rochdale. Our philanthropy against lower sides continued at Spotland, where our habit of providing lower league teams with big money replays at Wembley continued!. They acquitted themselves well, salvaging a creditable 2-2 draw and playing in a positive manner.
However we go into this match with great home form at Wembley, unbeaten in our last 13 games there in all competitions. This is likely our best chance of winning silverware this season, so we need to start on the front foot. Join us on Wednesday lunch time at the Irishman for this one. Kick off at 1.45pm.
Saturday brings us Huddersfield, again at Wembley. They are in a creditable 14th spot after gaining promotion via the play offs at the end of last season. They've been picking up good results against the teams around them, and seem to be on track to stay in the division. Lets hope we can put a slight dent to that by beating them on Saturday and cementing our top 4 place! Join us at 9am at Trinity Hall for this one.
Be sure to stay afterwards for our bimonthly meeting to hear the status of the supporters club, plans for the future and much more. Be sure to get involved and have your say in your supporters group!
Be sure to join us for both key matches and stay for the Supporters Group meeting as well! COYS!