Crystal Palace Vs Tottenham in the League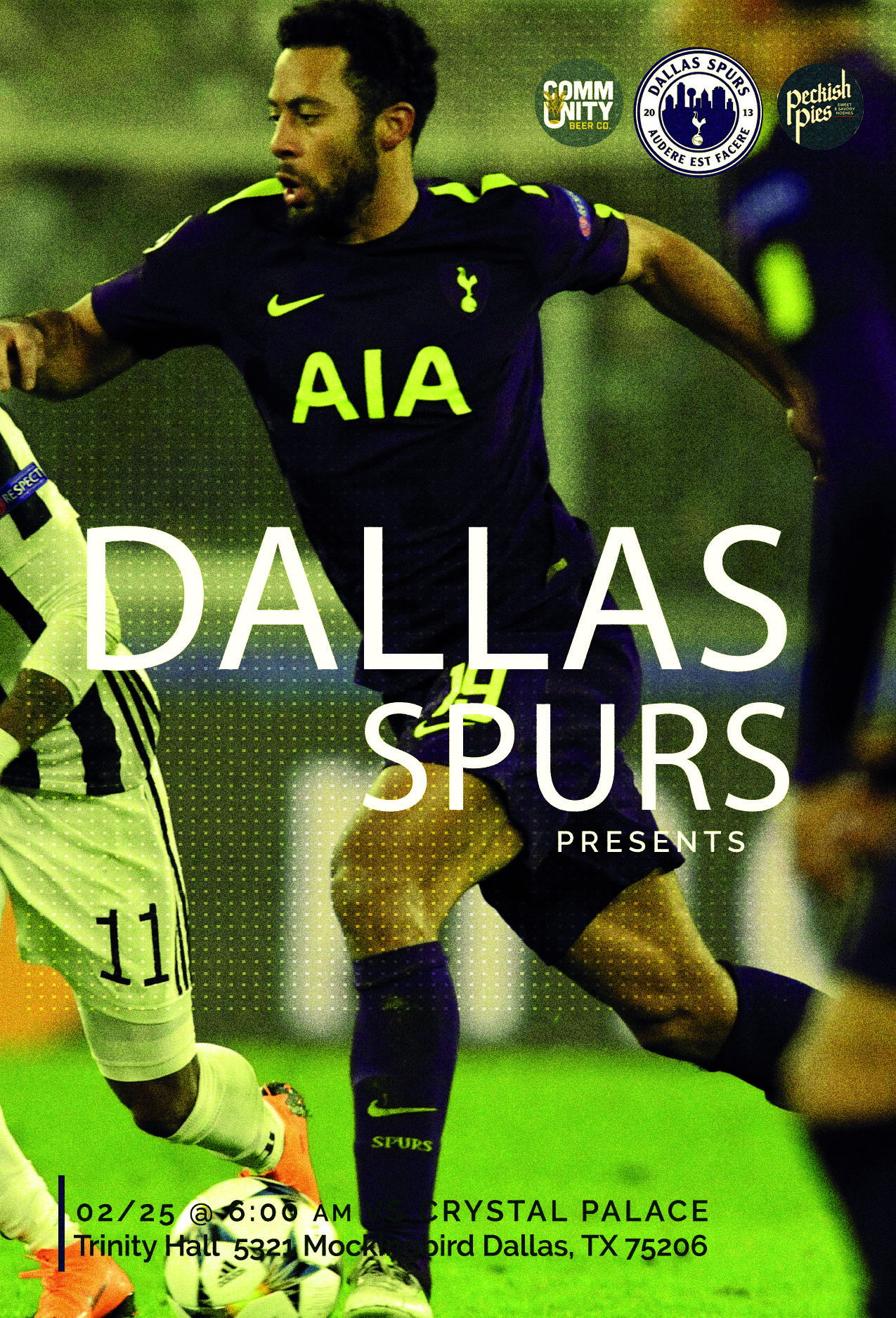 In the last 10 days we've had two very different 2-2 draws! An away Champs league draw after going 2-0 down to the Serie A holders and Champions league runners-up, was followed by 2-2 draw to league one bottom club Rochdale in the FA Cup! It wouldn't be Tottenham without the inconsistency! However both results mean that we are still alive in both competitions.
We follow up the two cup competitions with an away match at Selhurst Park against Crystal Palace. Lets hope we can see more Dele Alli wonder goals, like his effort in the 2015-16 Season which earned goal of the season. Palace have done well since appointing ex-England manager Roy Hodgson and have risen from a relegation place to 15th in the league. This is the type of game that we need to win if we have aspirations of a champions league place come May (especially with two of our top 4 rivals playing eachother on the same day). Join us for an early kick off at Trinity Hall for this one. Its a 6am start for this London derby, where we will hope to clip the eagles' wings!