Tottenham Vs Juventus and Bournemouth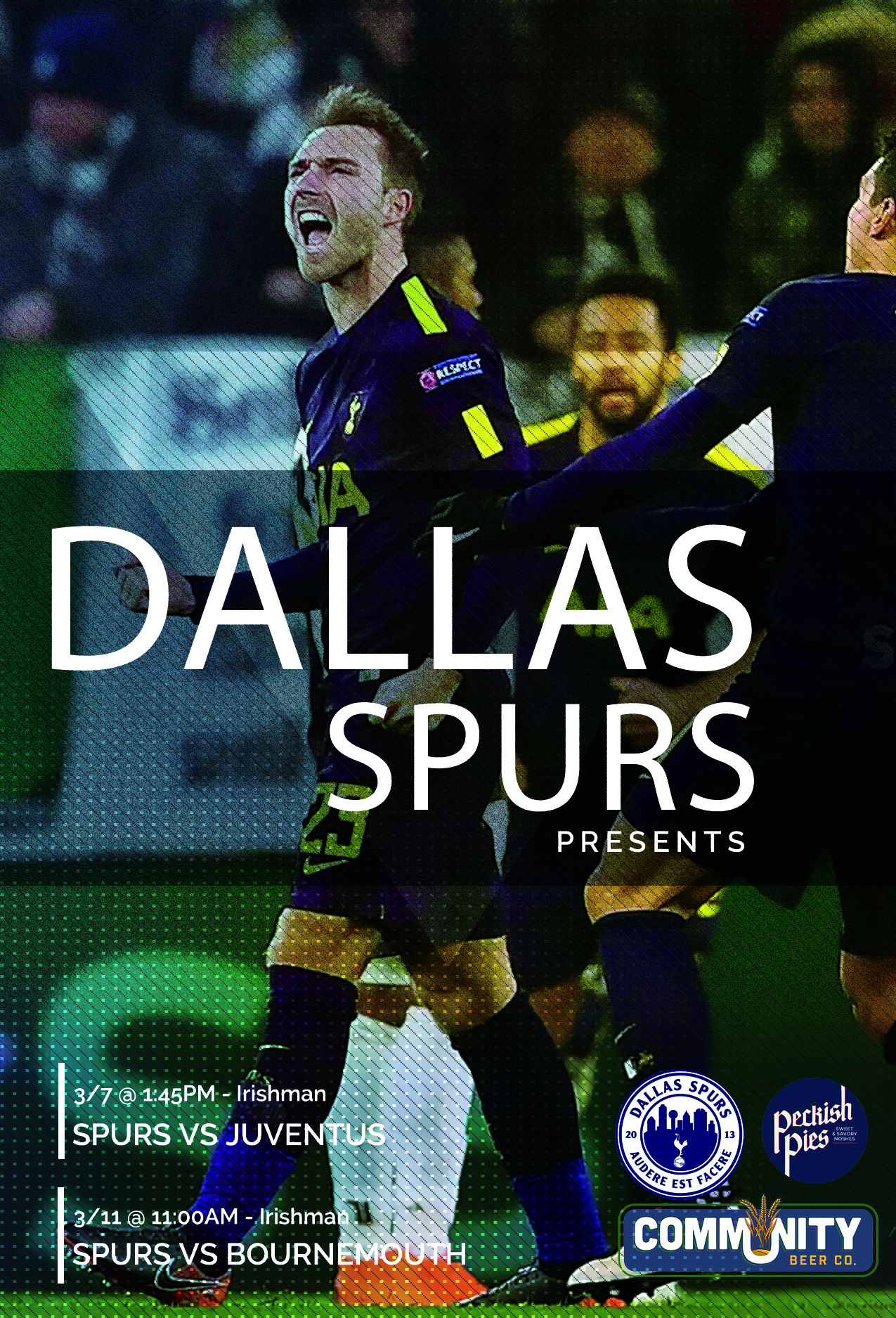 Its the much anticipated second leg against Juventus on Wednesday. We came back from 2-0 down in the first 9 minutes to salvage a 2-2 draw in Turin. It was a spirited response after going behind and we could have taken all three points.
We go into this crucial second leg with two away goals and a real strong chance of getting though to the quarter-finals for the second time in our history. It won't be easy against the 2 time finalists in the last 3 years and the Serie A current champions, but should be a great match with both teams coming off of long undefeated runs. We have not lost since mid December and Juventus have not lost since mid November.
They will have Dybala available for this leg at Wembley, but Mandzukic, Cuadrado and Bernardeschi will be unavailable. We will be full strength except for Alderweireld (not match fit yet) and Aurier, who is suspended. Should be a cracking match under the flood lights at Wembley! Join us for a late lunch at 1.45pm on Wednesday at the Irishman, for this one. Surely one not to be missed!
Then we travel to Bournemouth on Sunday at 11am (daylight savings time on Sunday morning) to face Eddie Howe's Bournemouth. They are sitting midtable, but are scrapping for points since only 6 points separate 12th place from a relegation spot. We will need to put in a strong performance if we want to add 3 points to our tally and widen the gap between us and Chelsea in 5th to cement our champion's league spot for next year (assuming we don't win the Champs league!!!). Join us for this one at the Irishman as well.
2 huge matches this week, so join us at the Irishman for both. COYS!