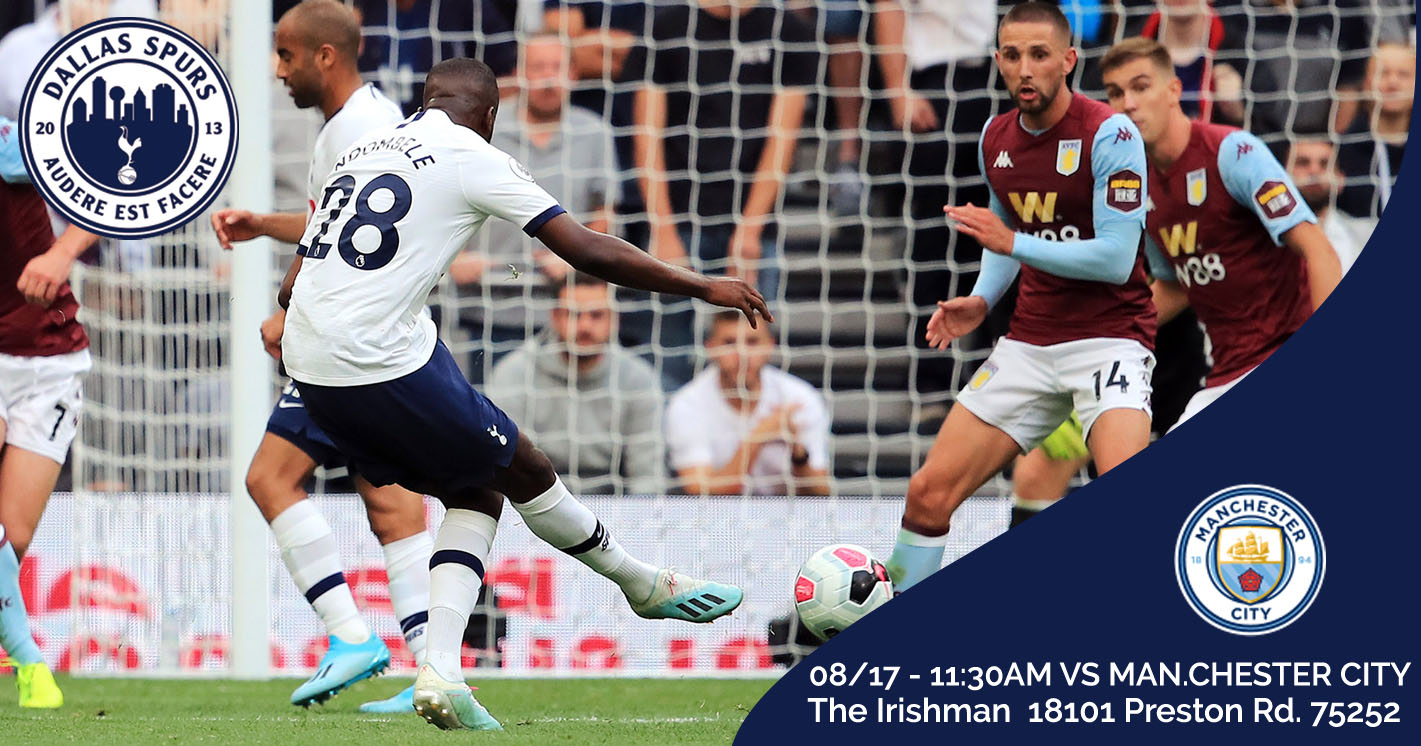 A great start to the season last weekend saw us grab 3 points at the Lane after trailing at half time to Aston Villa. A cracker from new boy Ndombele and a brace by Harry (who says he can't score in August?!!), saw us get the win that we deserved.
Next up we are away to the domestic treble winners and current Premier League champions, Man City. They are coming off of winning the community shield and also racking up a huge win against West Ham in their first match last weekend. This should be a stern test for us and a marquee match for the League. Hopefully we can also get to see the first sighting of new boy Gio Lo Celso.
Join us at 11.30am on Saturday at the Irishman for a cracker.
Be sure to RVSP on the Facebook members page if you are going to come. Its important for us to keep track of numbers so that the Pub can adequately staff for the occasion. We appreciate your cooperation with this.
COYDS!