First match of the 2019/2020 Season against Aston Villa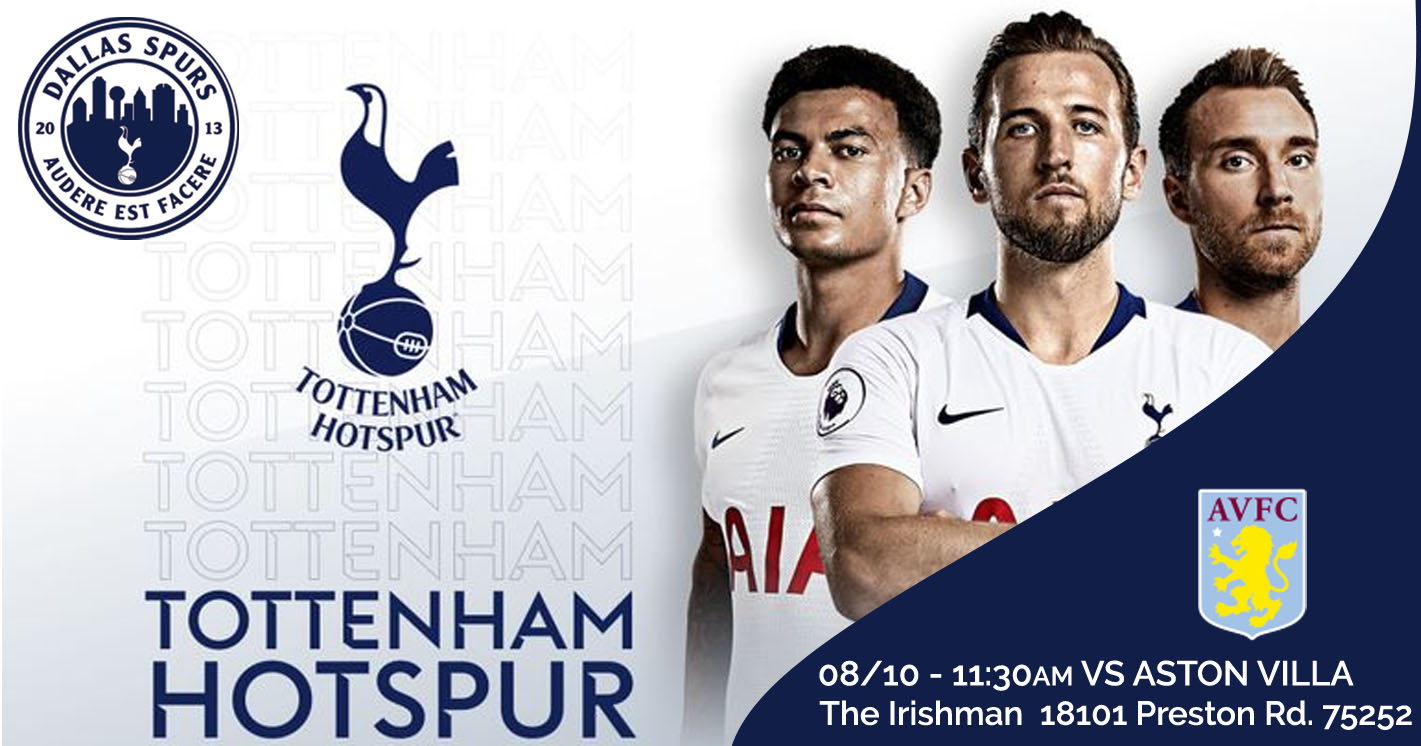 Its finally here! The first match of the season will be on Saturday at home to newly promoted Villa. Our match against the Brummies will be at the slightly odd time of 11.30am, as usual at the Irishman.
Be sure to be there for the first match of a new campaign that will hopefully have us build on our impressive last season, where we finished 4th and were Champions League runners-up.
Hopefully we will have some new signings to show off in addition to Ndombele, and can grab a win to start the season off in the best possible way.
Also be sure to join/renew your membership, either on-line or in person down the pub.
COYDS!