Tottenham Vs Dortmund and Villa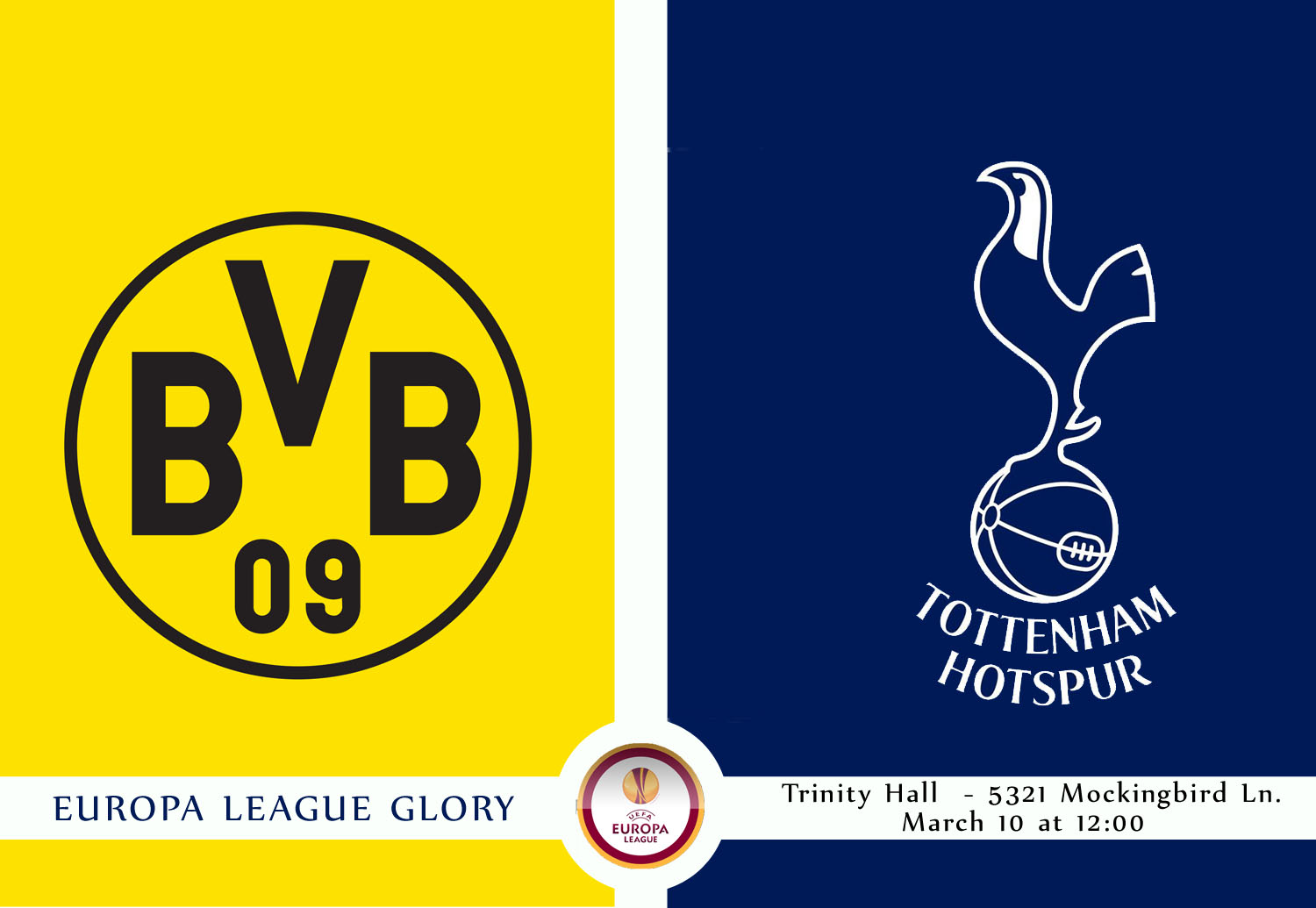 Despite not getting our ideal points total form the past two london derbies last week, we remain second in the league and next take on prior champions league winners Borussia Dortmund in the Europa league. This will be a real test of how far our young team have come this season, as we take on a european team with good recent pedigree. The first leg is away at their ground and should be an exciting affair, so join us at Trinity hall at noon to watch the match on Thursday.
Then on Sunday we hope to get back to winning ways against lowly Aston Villa. We need to pick up all three points if we are to still be in the race for the top of the table. Join us at the Staggering Irishman at 11am.
Details on the flyer attached. COYS!