Tottenham Vs West Ham and Goons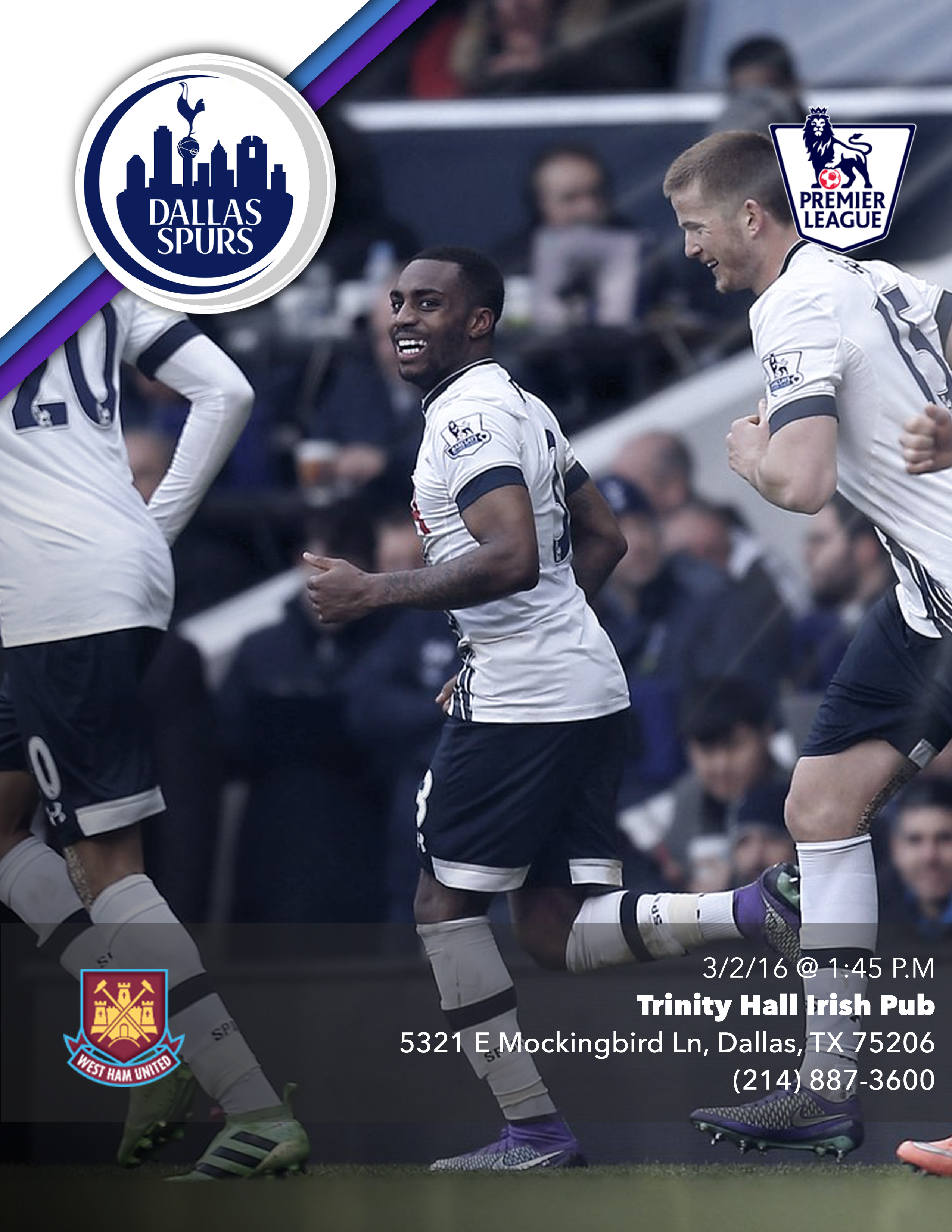 A massive week ahead in our charge for the top in the league. Two London derbies against bitter enemies await.
First up its West Ham United on Wednesday for a 1.45pm kickoff. They are in good form under Slavan Bilic and have some outstanding players such as Payet and Lanzini. We will have to put on a great performance like we did against Swansea if we are to get the points and put pressure on Leicester.
Then on Saturday its the North London Derby against the old enemy, but this time theres more at stake. Both teams are going for the top (can't bring myself to actually say the other 't" word!!) but we are in a richer vein of form and are two points ahead. We need to get all three points, not only for bragging rights, but also to put distance between us and that identity-less, homeless, waste of a club! Join us at 6.45am for the match we've been waiting most of the season for. The stakes on this match haven't been this high since I can remember.
Two cracking matches ahead both at Trinity Hall, see the flyers above for details.
You HAVE to join the best supporters group in the world to watch these two, no excuses!