Tottenham Vs Burnley and Southampton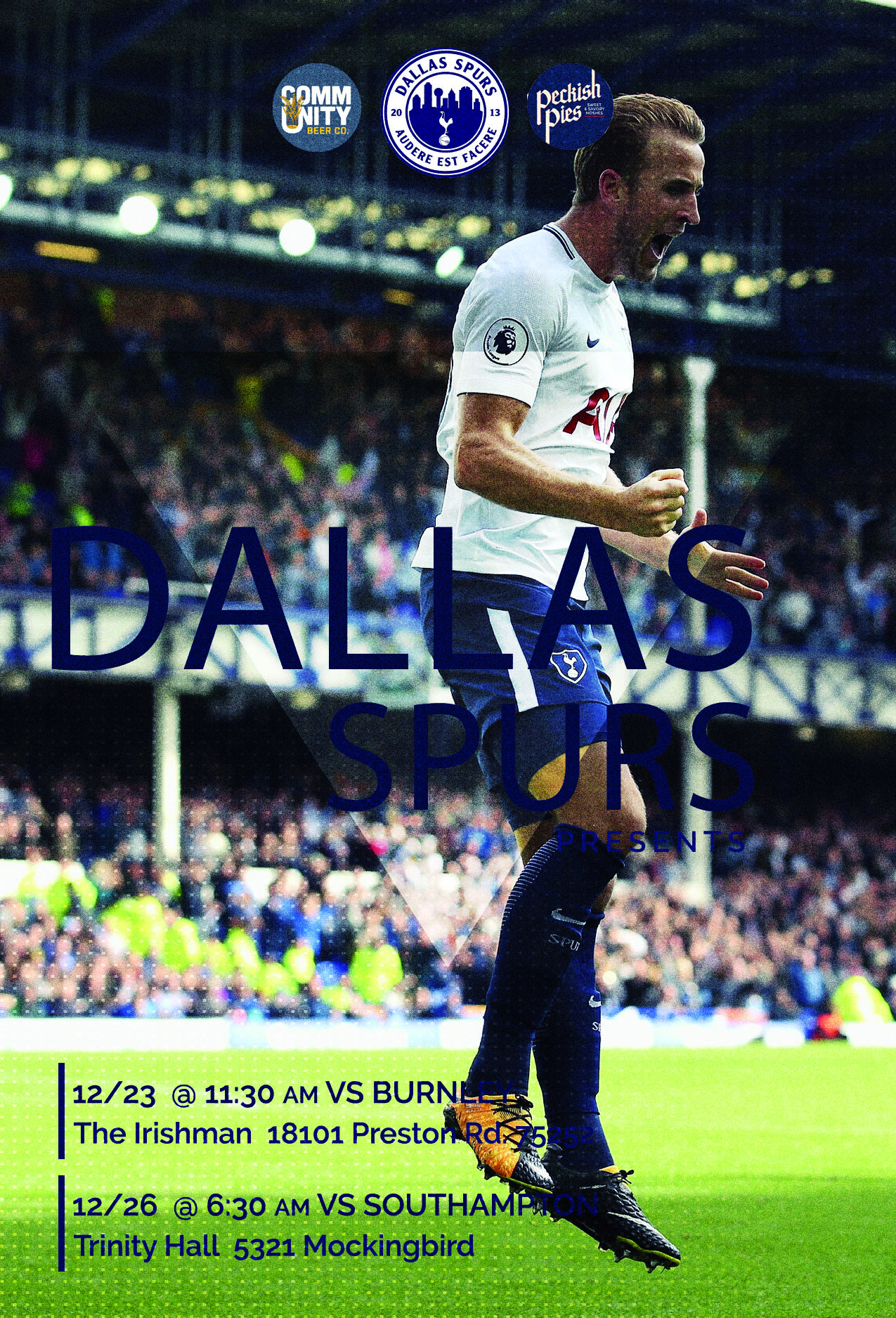 Happy holidays and best wishes to all of you from us at Dallas Spurs for the festive period ahead! Thanks to all those who came out for the Man City match and stayed for the always excellent infamous Crimbo party! Although the result isn't what we hoped for, we get right back to Premier League action on Saturday. Who would have thought at the beginning of the season that we would be battling Burnley to get into the top 4? Well thats the challenge we face as we go to their patch on Saturday. We need to get back on track and get back to our festive period form of the past two years, a time at which we have generally done well. We need to rack up the points as we go into the new year and we take on a Burnley side that have been a tough proposition so far this season. They have been slowly but surely inching up the table and currently sit a point and a place above us. They got a last minute equaliser when we played them at Wembley early in the season, and we need to pay them back for that. Its imperative to take points off of a rival, so this match will be huge. Join us at the Irishman for this one at 11.30.
Then its on to Southampton on Boxing day for an early kick off (6.30am). The manager welcomes his old side back to Wembley and they have been in mixed form. They currently sit 12th after a great campaign last year. They have a new manager and he hasn't quite galvanised them yet. Hopefully we can take advantage of this and collect the points. Join us at Trinity Hall for this one.
And don't forget that the documentary that everyone has been talking about is being broadcast on NBCSN on Boxing day at 4pm CT. It details the history and experiences that our historic old ground bore witness to over the decades. This is a must watch for any Tottenham or football fan, to learn more about one of the iconic stadiums in world football. Keep the tissues handy to see the old girl again in all her glory!