Totenham Vs Swansea and West Ham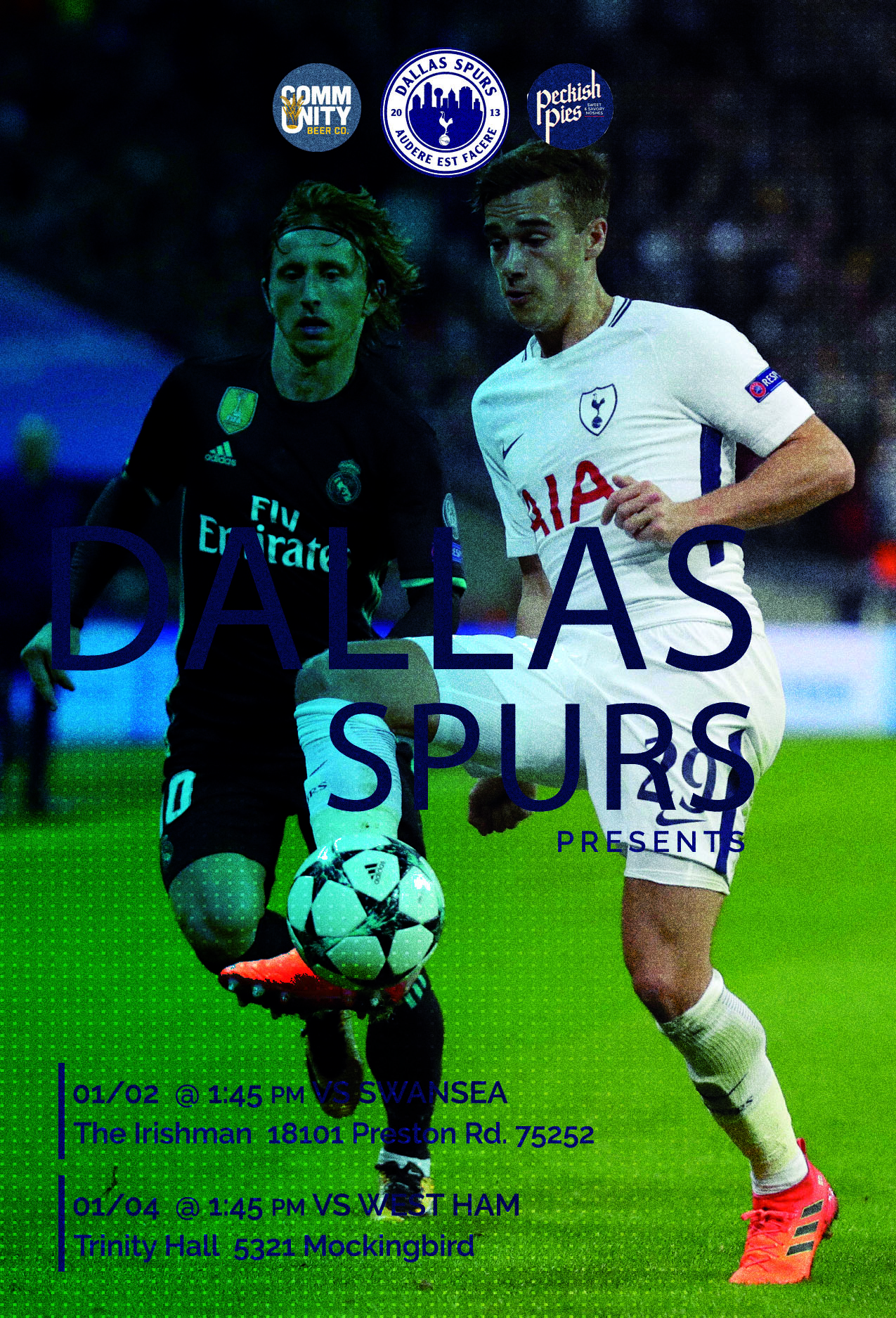 Happy New Year from the Dallas Spurs board! Thank you for your support in 2017, and what an amazing year it was! From raising money for our community (North Texas food bank, Special Olympics and Hurricane Harvey Relief) to the great showing we had at the Nashville preseason match against Man City, to our record breaking membership sign up - its been a great year for our fifth season as an official supporters group.
So what better way to start the New Year then to watch the mighty Spurs play with the Dallas Spurs? Join us against Swansea on the 2nd at 1.45pm at the Irishman. We have Ben Davies, Michel Vorm and Llorente going back to their old stomping ground to face a team who, despite having a very poor season, were able to take a point off us earlier this season. With the top 4 breaking away, we need to grab the points to keep in touch with them.
Then on the 4th, its a local derby against West Ham in their cup final. While we beat them 3-2 in September, they were able to beat us by the same score line a month later in the league cup. They have had mixed form and replaced their manager since we last played them, but we have to put them to the sword and claim bragging rights over them for another season. Join us at Trinity Hall at 2pm for this one.
So start your New Year off right and join us for these 2 crucial matches. COYS!