Tottenham at Madrid and home to Liverpool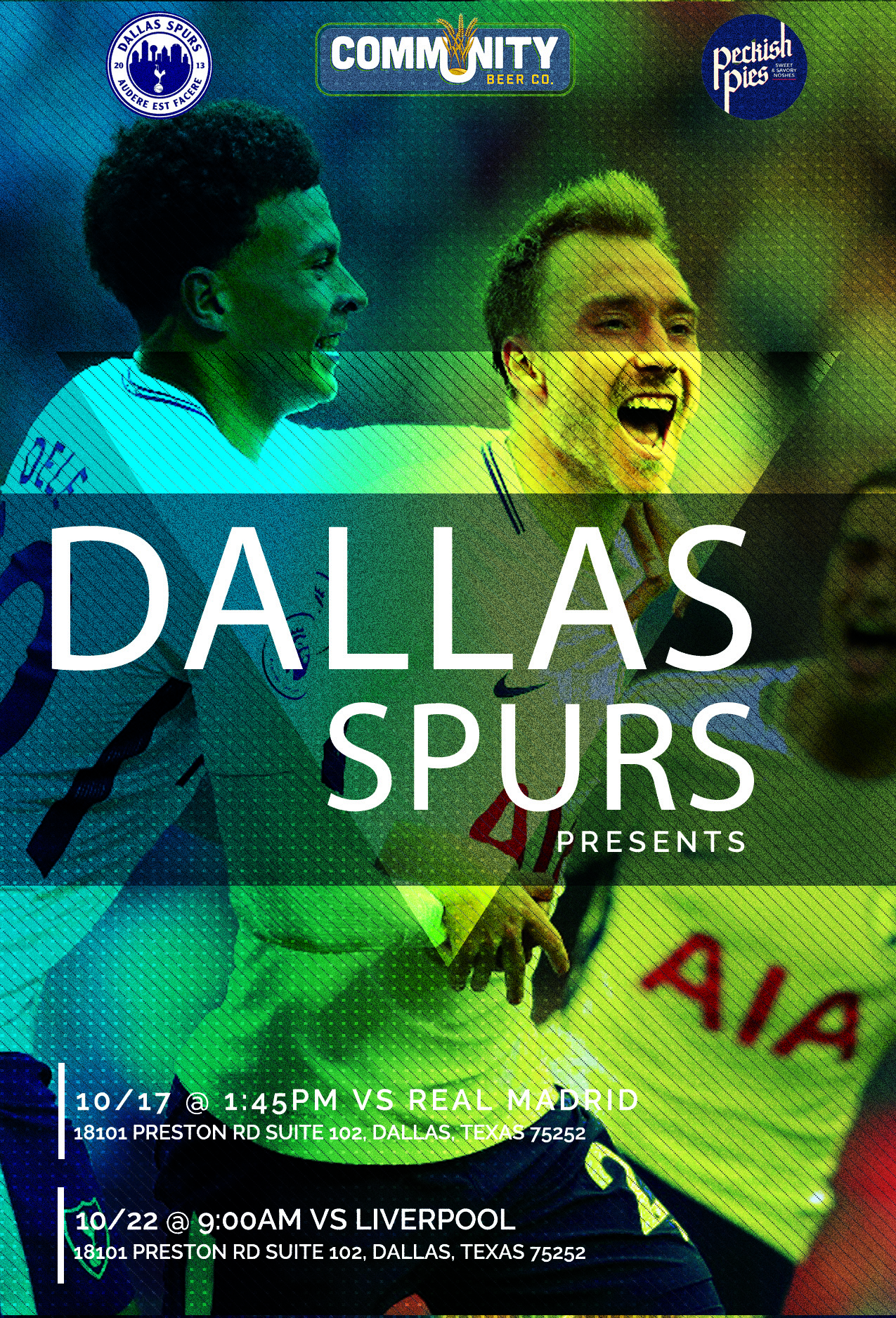 Tomorrow's match is the type of match where we can show that we can mix it with the heavy hitters! We are rocking up to the Santiago Bernabeu to play the back-to-back Champs League winners and current holders Real Madrid. To add some spice we may also come up against old boys Luka Modric and Gareth Bale. Should be an absolute cracker of a match and the type of match that the players should relish after putting in the effort to qualify last league season. Join us at the Irishman (not going to officially be at Trinity for this one) at 1.45pm to watch this small Spanish team quake in their boots as the mighty Tottenham Hotspur roll into town!
Then its at home to the delusional Scousers on Sunday. Now that the Wembley hoodoo is off our backs with out tough fight win against the Cherries on Saturday, we can focus on the challenge ahead and putting the Mickeys in their rightful place, firmly in our shadow. Join us again at the Irishman at 10am (flyer is incorrect).