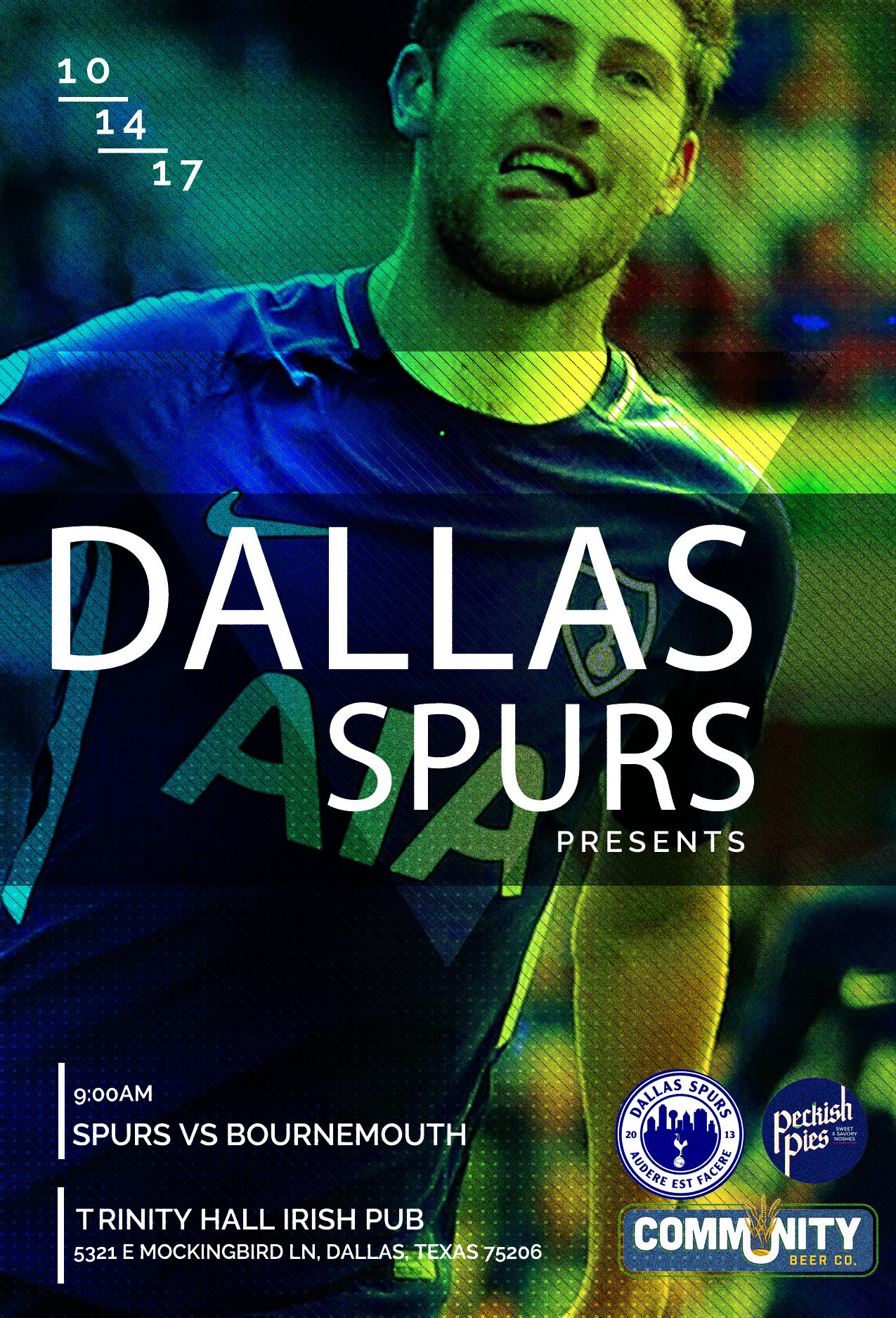 Its back to league action finally after the international break. Lets hope that Harry's scoring touch remains as we take on the Cherries at home. We will welcome old boy Jermaine Defoe back home, but hopefully he will leave his scoring boots on the bus!
Bournemouth have had a poor start to the new campaign and have yet to hit the stride that saw them finish an impressive ninth place last season. They are currently 19th and scrambling for points. This is usually an entertaining match with the Cherries usually trying to play their expansive football style promoted by Eddie Howe.
We are in good form coming off a 4-0 win against the Terriers and we need to get all 3 points on Saturday at 9am, before we head to our first match against Real Madrid the following Tuesday at the Bernabeu. Join us at Trinity Hall for this one.