Tottenham Vs West Ham and Man Utd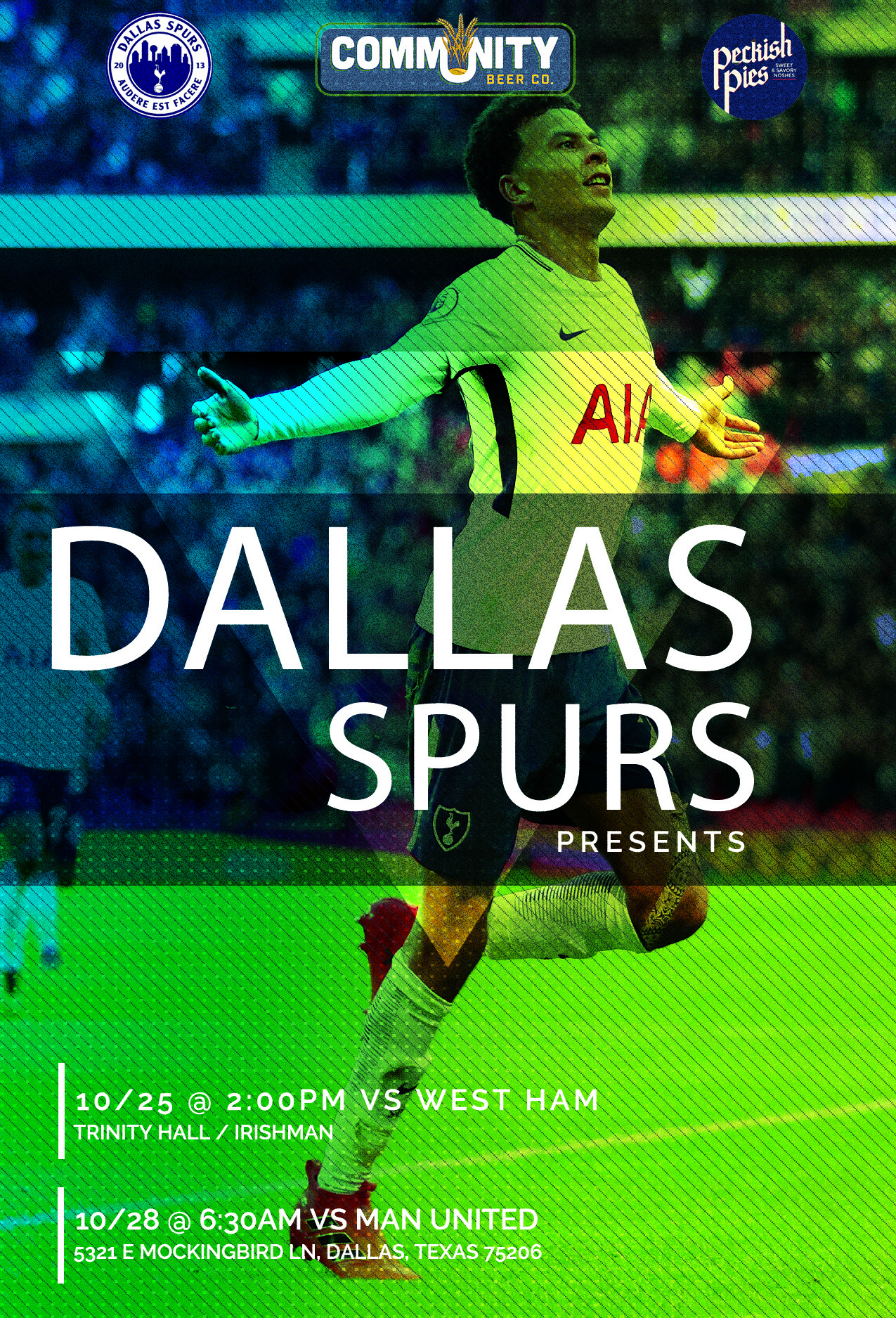 What an amazing week its been! First we had deserved draw against the current Champions League holders Real Madrid at their manor, then backed that up with a convincing 4-1 win against Liverpool on Sunday (Wembley curse officially lifted!).
Both games came with good performances by the entire team and great use of the full squad, each time adapting our tactics and formations to overcome our opponents.
The matches are coming thick and fast at the moment, but remain equally important. We take on West Ham in the Carabao cup on Wednesday. This will be a feisty affair especially with the added spice of our narrow 3-2 win hanging over them from last month. Join us at either Trinity Hall or the Irishman for this one (whichever one you can get to for midweek matches).
Then we take on Mourinho's Man United on Saturday at Trinity Hall. Its an early kick off for this one and has the bonus that if we beat them, we will go ahead of them into second position. They've had a recent blip in their good start to the season with a recent draw against Liverpool and then loss to Huddersfield in the league. Should be a good match on a historically tough ground for us.
Be sure to come and watch these key matches with us.