Spurs Vs Toffees, Cherries and Goons (NLD)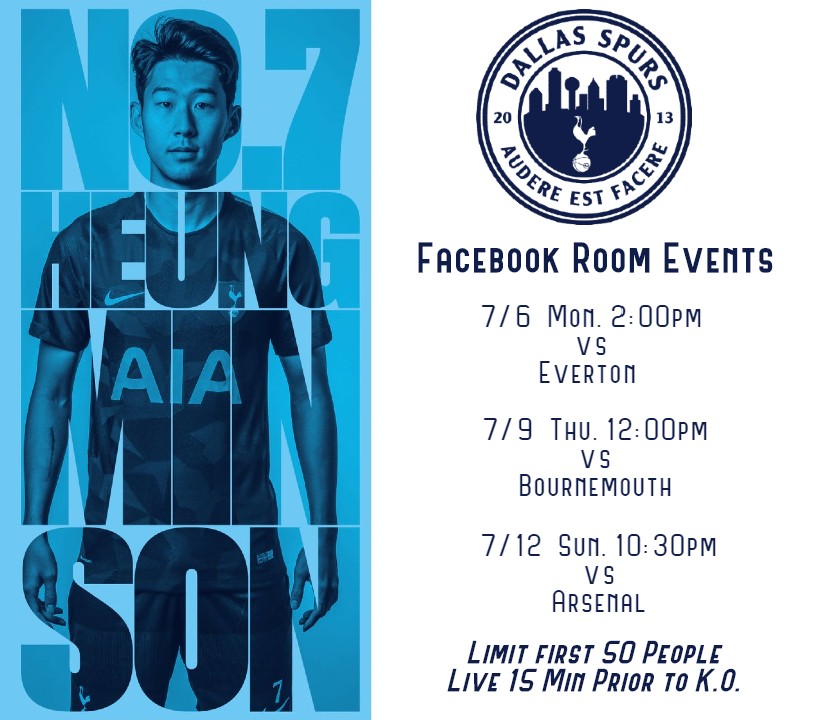 A heavy loss to the Blades last time out means that the chances of a european place are slim at this point. The faint dream can be kept alive with wins in the upcoming 3 matches, especially against direct rivals such as Everton and Arsenal.
Everton are unbeaten since the restart and are only one point behind us now, whereas the Goons have picked up with a good win against Wolves after two prior losses. We will have Facebook chat rooms available for these matches shortly prior to kick off (due to the Coronavirus lockdown preventing in-person meet ups), so be sure to join us via our members closed facebook group (join the facebook group via the link at bottom of the weekly email).
We will play the Toffees on Monday at 2pm, Cherries on Thursday at noon and the Goons in the North London derby on Sunday at 10.30am.These will be unmissable games as we try to salvage our season, so be sure to tune in and join us via the Facebook chat rooms.
COYS!