Spurs Vs Geordies and Foxes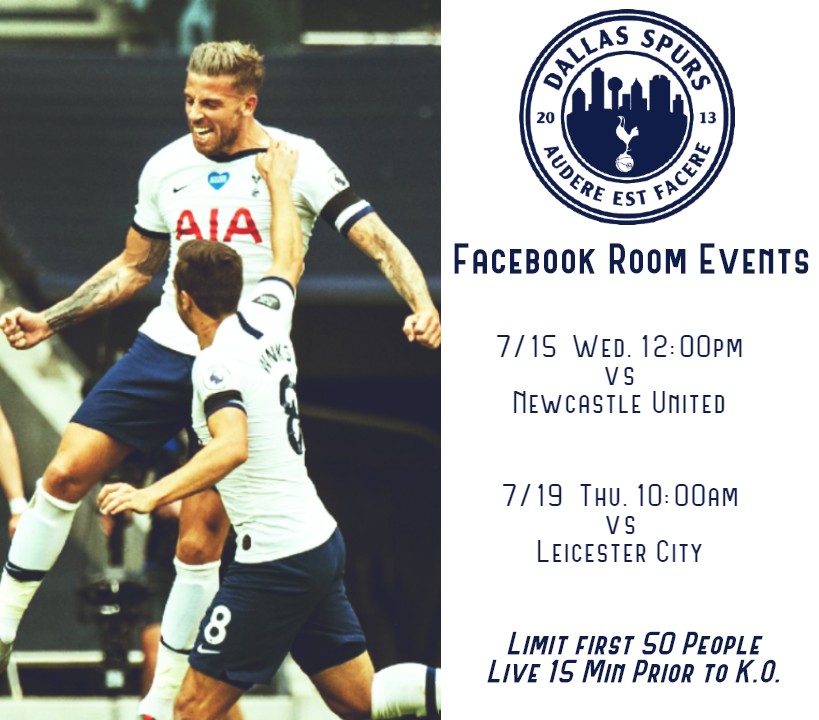 We are going into the match against Newcastle riding high off of a big win against the Goons on Sunday. A 2-1 victory coming from being 1-0 down means that we are still within distance of a Europe league spot going into the final 3 matches of the season. We take on the Geordies on Wednesday who are in a bad run of form, coming off of two successive defeats. Join us at noon for this one and we will again have a facebook chat room limited to the first 50 people that log in. It will be open 15 minutes prior to kick off and you can join via the closed members page.
Then on Sunday (mistake on the flyer) we take on the Foxes who have overall had a great season but have been in free fall since the restart with only 1 win in 7 matches. Join us at 10am for this fixture, and a facebook chat room will again be available 15 minutes prior to kick off.
Join us for all of the crucial final three matches beginning with these two as we hope to finish this torid season with European qualification.
COYS!