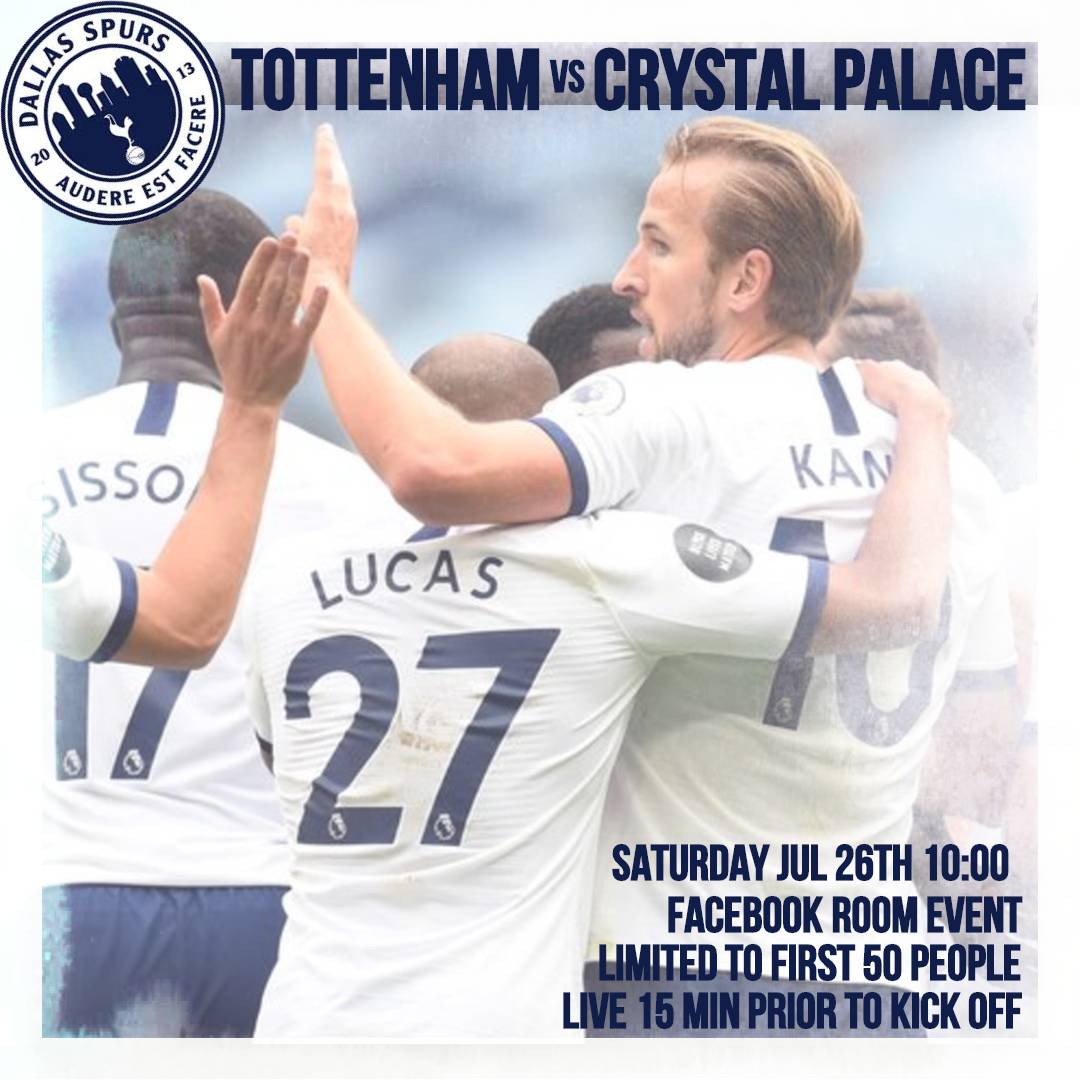 Its the final match of this crazy season as we take on Palace at Selhurst Park. We have the chance to clinch 6th spot and automatic qualification for the Europa league. Theres a lot riding on this final match and we will have to better Wolves's result to finish 6th as they take on Chelsea in their final match.
We are unbeaten in our last 5 matches and Palace have not won a match since the restart and have nothing to play for, so lets hope both teams run true to form!
We hope that you can join us for this one in our Facebook chat room which will be open 15min prior to the start of the match at 10am on Sunday (mistake on the flyer).
COYS!