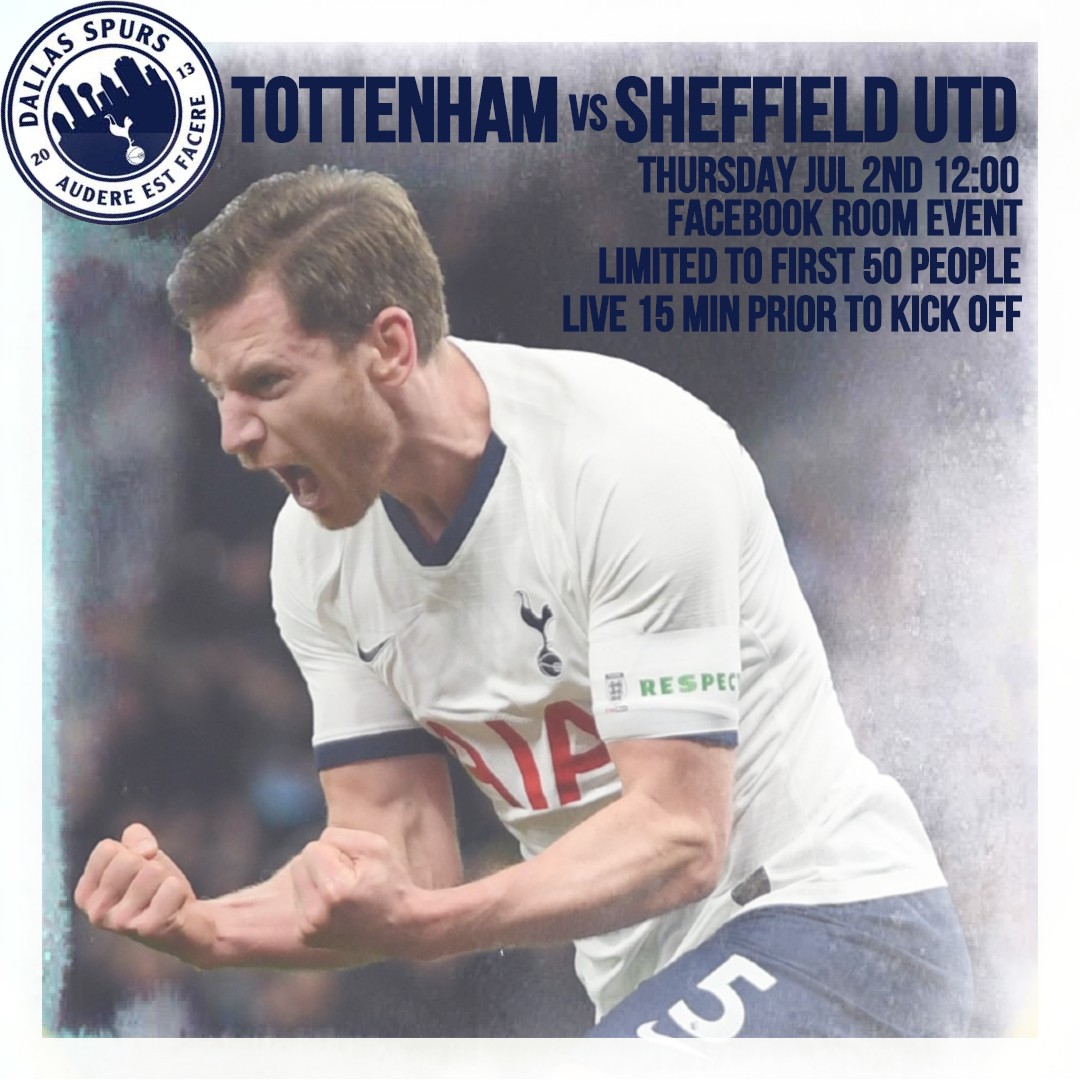 We take on the Blades this Thursday at noon to try and keep our Champions League qualification hopes alive. The Blades have come out of lockdown poorly without a win in all competitions but still remain within a shout of the champions league spots. This is a must win against a rival for CL places so that we can keep in touch with fifth spot alongside Wolves and Man Utd. Theres a lot riding on this match so be sure to tune in.
To help with this, we will be organising a Facebook chatroom which will open 15 minutes prior to the match. Click the link below (you will have to be a member of our members closed facebook page to access - link at the bottom of the weekly email) to join in.
We will not have a watch party at the Pub in the near future given the lockdown to prevent spread of Coronavirus, so this is our next best option. We hope to do this for all upcoming matches if it is a success and the demand is there.We hope to have you join us on Thursday and be forewarned that the chatroom is limited to the first 50 people that enter.
Cheers and COYS!