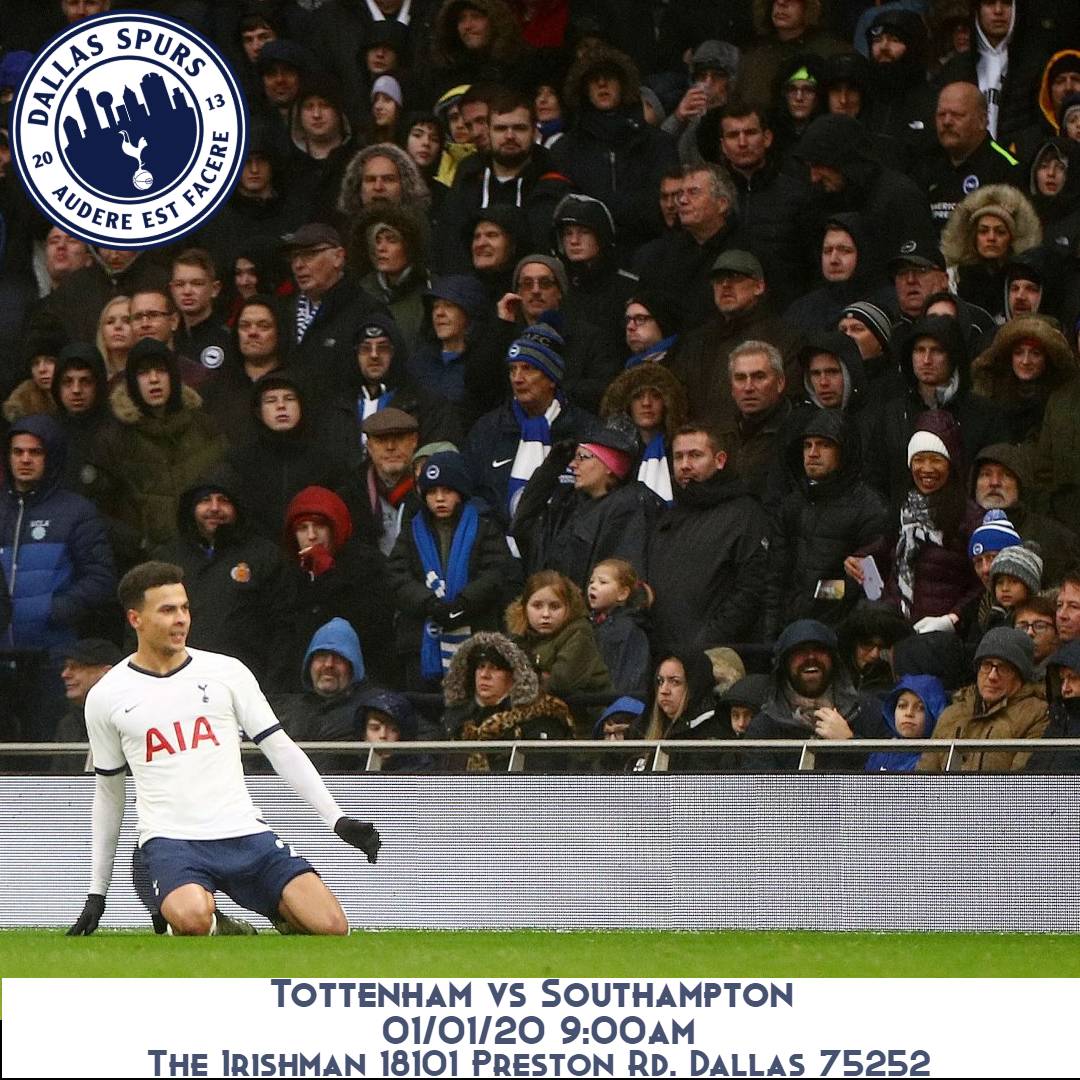 What better way to start the New Year than watching Tottenham with the Dallas Spurs?!! We are losing pace with the top four after a poor result against Norwich on Saturday. However the Saints are stringing results together all of a sudden, and Danny Ings is in a rich vein of goal scoring form.
This will be make the next fixture a tough match, and lets see which Spurs shows up.
Join us to start the new year in the right way on Wednesday at 9am. Grub and plonk will be available!
COYDS!