Spurs Vs Seagulls and Canaries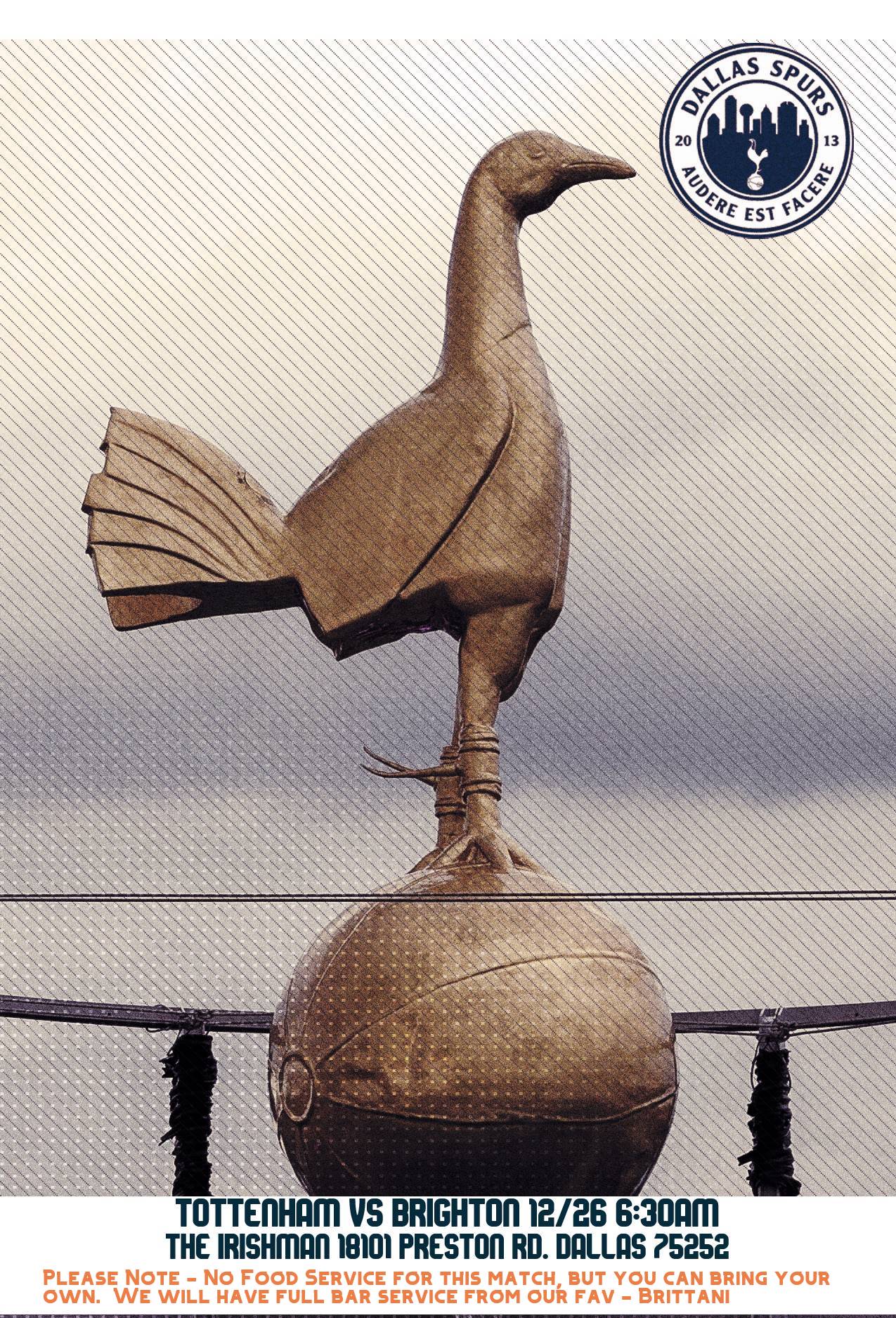 Merry Xmas to all our members from Dallas Spurs! Luckily over the Xmas period the games come quickly, so we can put last Sunday's debacle well and truly behind us! 
We have two must-win matches if we are to keep pace for a top 4 tilt. First up its the seagulls on Boxing Day. We had one of our worst performances in the reverse fixture a few months ago and eventually finished 3-0 down. Its time for revenge, so join us at 6.30am at the Irishman. They are opening early for us and drinks are available, but there will be no food. They have graciously allowed outside food for this one, so prepare accordingly.
Then on Saturday we have a later kick off at 11.30 as we take on the Canaries who have not had a win in their last 5 matches. Again we are the Irishman.
So come join us in your post-Xmas haze to keep the party with 2 spurs wins.
COYDS and Merry ChristSpurs!