F Cup 3rd Round - Spurs Vs Boro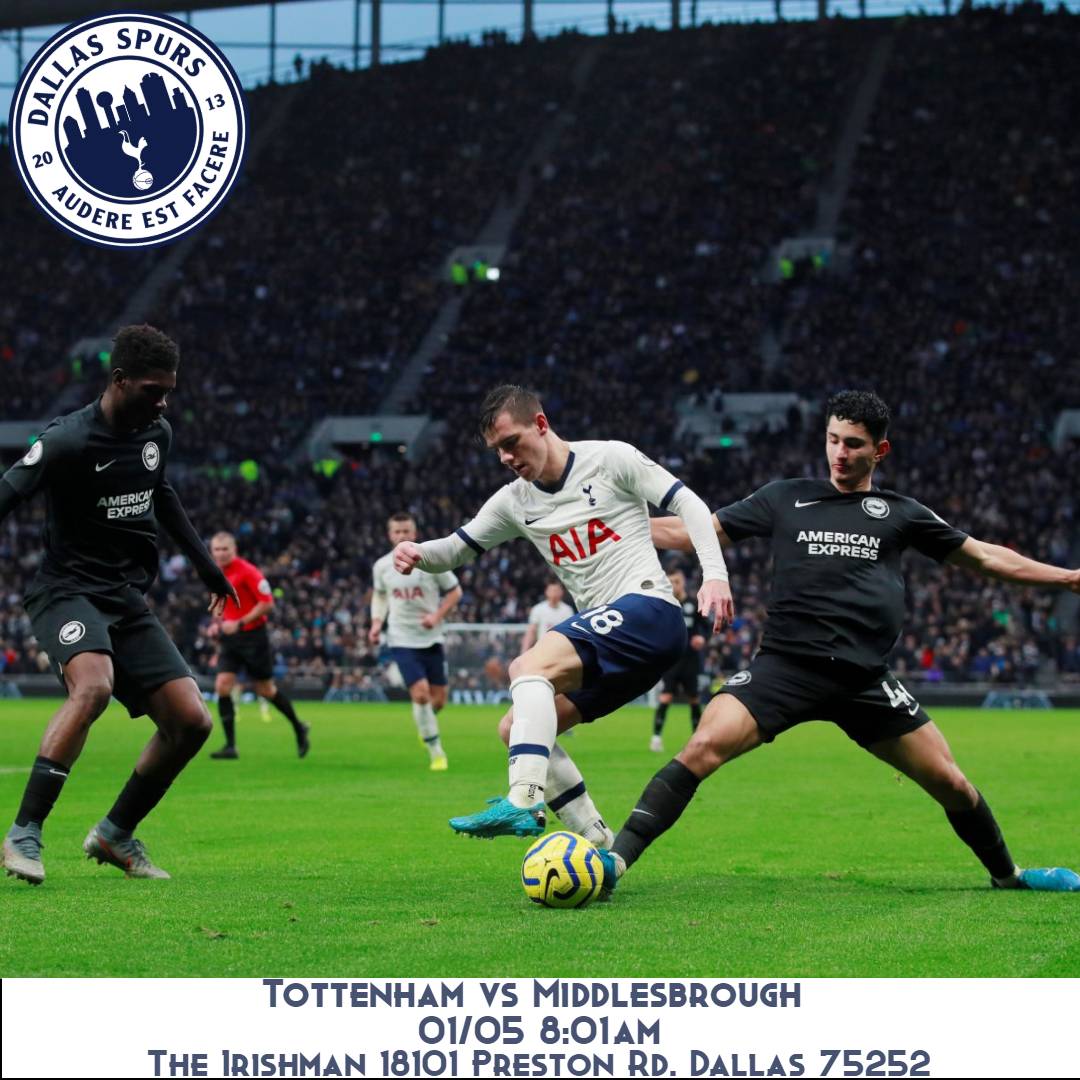 The festive period has been a mixed bag for us with a win, a draw and a loss. Unfortunately the performances have been lacking and now we face a spell with Harry Kane out. Luckily Son will be back as we take on a Boro side with two old boys in charge. Boro manager Woodgate and assistant Keane were part of the last Spurs team to win a trophy (The league cup in 2008 with Woodgate heading the winner).
Boro are coming off 4 straight wins but sit 16th in the Championship. This match will not be easy for us at the Riverside and lets hope we can put in a performance that will secure passage through to the next round. Join us at the Irishman for this one on Sunday at 8.01am.
It will be an interesting match to see what type of side Mourinho puts out and the intensity of the performance after a hectic festive period. So be sure to watch with us as we push on for a realistic chance of silverware this season.
COYDS!