Home in the league against West Ham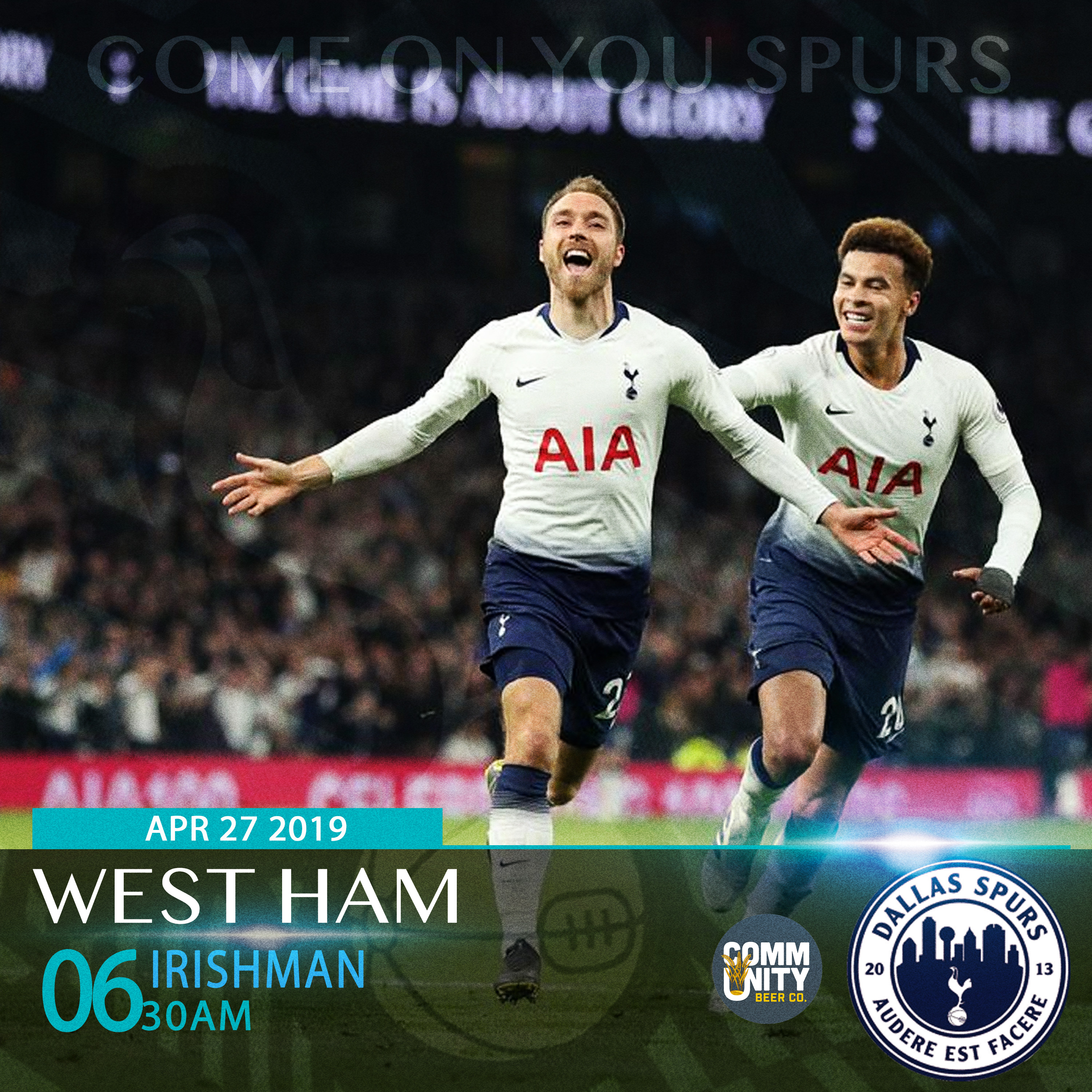 We still remain unbeaten with no goals conceded in our new gaff. With a hugely nervy match sealed with a late Eriksen winner on Tuesday and other results going our way, we sit in prime position for third spot. We need to win only two of the last three matches to seal it.
We will have our unbeaten record in the new stadium put to the test early on Saturday as we face West Ham in another London derby. Its usually a spirited affair and the atmosphere should be electric.
They are sitting comfortably mid table and have nothing left to play for, but as we know they always raise their game for this match in their "cup final".
So join us for another early one at 6.30am at the Irishman, as we head into the final three league games of the season.
COYS!