Bournemouth in the league and Ajax away in the second leg of the Champions League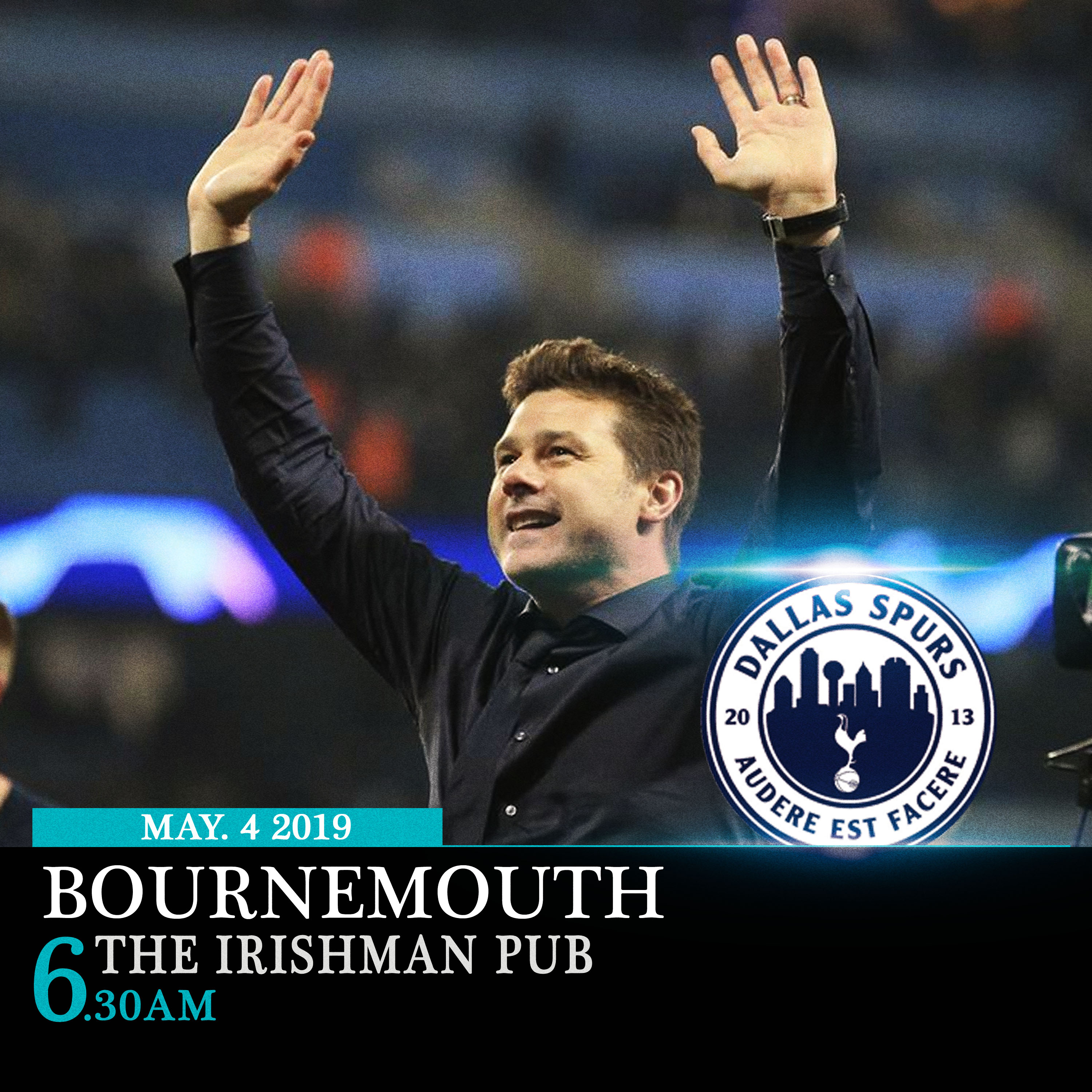 Next we have Bournemouth in league action and we need to recover from our first defeat and goal conceded at the new WHL last weekend against West Ham. We need 4 points from the last two games to secure third spot and need to put in a performance against a Bournemouth side that has nothing left to play for. A win will also secure our position above the goons for another season running, so all to play for! Join us at the Irishman for another early one at 6.30am.
Then next Wednesday we have to go to Amsterdam 1-0 down to keep our Champions League hopes alive. With Sonny back available, its certainly possible to win there, especially given our second half performance in the first leg (the less said about the first half, the better!).
Join us for the last throw of the dice at 2pm on Wednesday. You won't want to miss it (there won't be any fingernails left!).
COYS!