City away in the Champs League second leg and league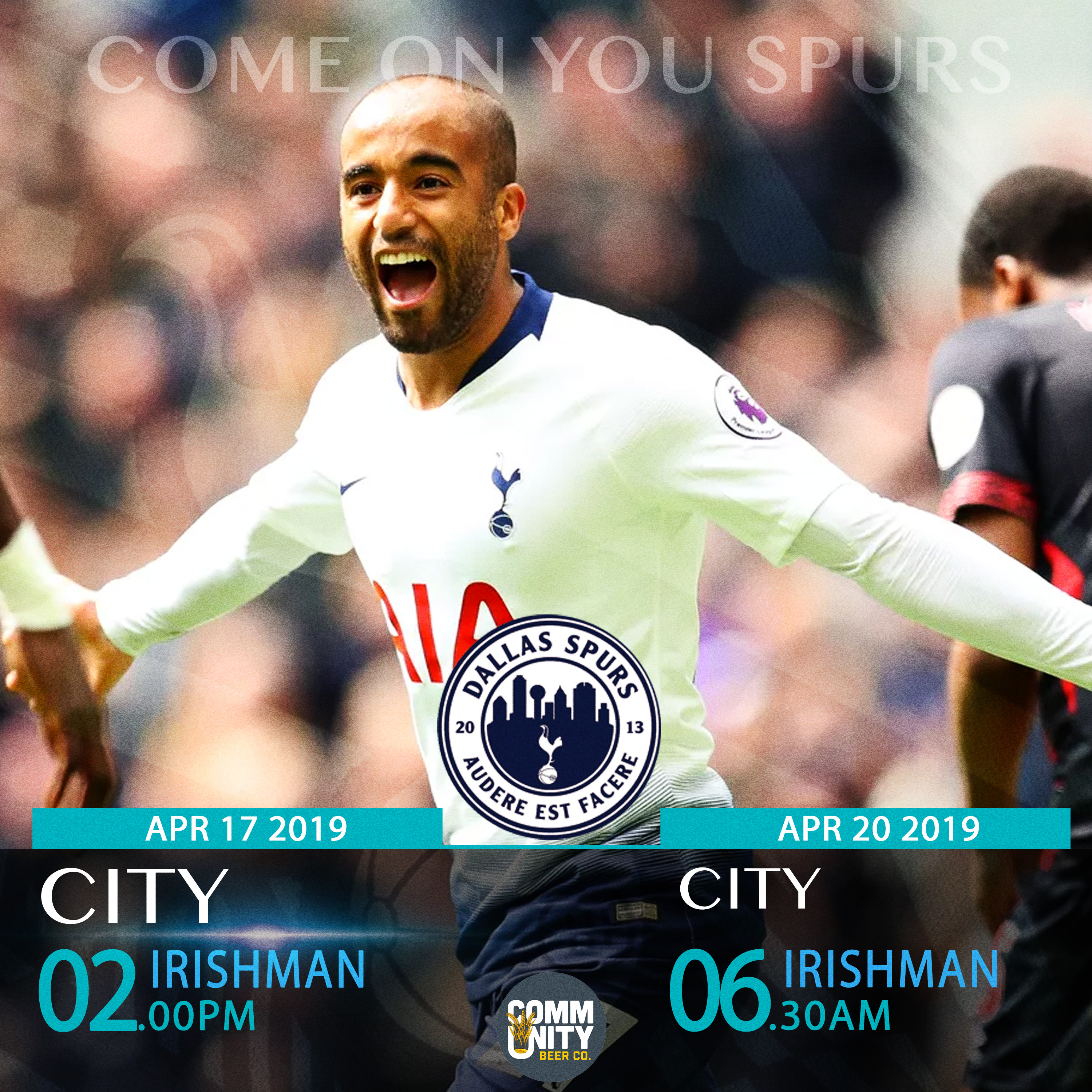 We're unbeaten in our new home with no goals conceded! A great 4-0 win over relegated Huddersfield helped us retain 3rd spot in the table at the weekend. Next up though its a huge challenge as we take on Man City away twice in the next 4 days.
We will play them at the Etihad on Wednesday in the second leg of the Champion's league as we hope to book our place in the semis for the first time. We have a great chance as we are leading 1-0 from the first leg, but we should expect a more attacking City side at their place and we will be without Harry and late fitness tests for Dele and Lamela. Join us at the Irishman at 2pm, and you won't want to miss this one.
Then on Saturday we face them in the league at the early kick off at 6.30am. We will again need to be at our best and hopefully will be our third win against them in 2 weeks! Its again at the Irishman, so don't miss it.
COYS!