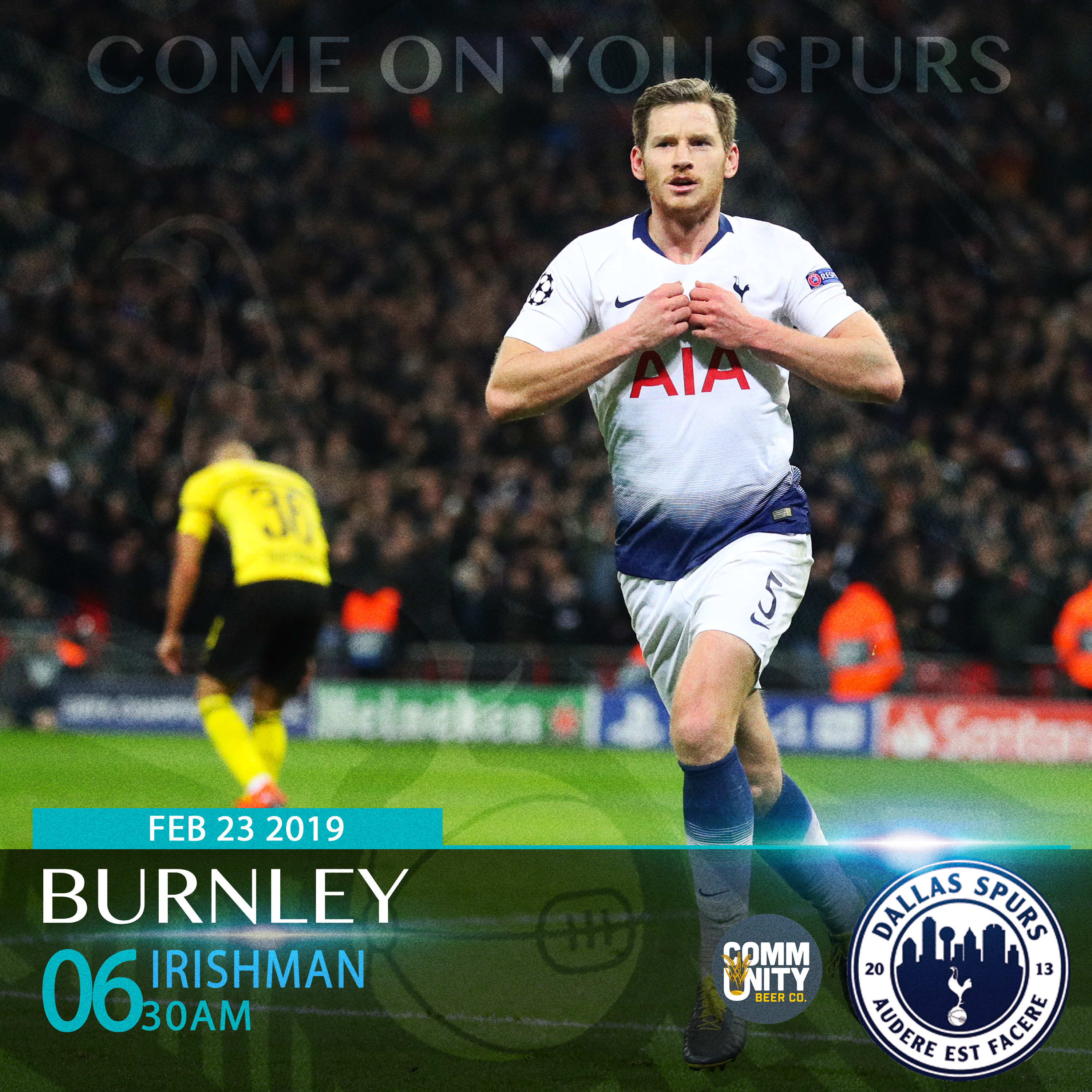 We are finally back in action after a long break since the incredible Champions league victory against Dortmund on the 13th. We take on Burnley away and this will likely be another tough match. A last minute winner helped us take the points at Wembley in December, and Burnley remain unbeaten since Boxing Day after a wretched start to the season. This is in direct contrast to their high flying exploits last season that secured a European spot.
We will have Kane and Davies back in contention while only Dele and Rose will remain in the treatment room. They will have old boy Aaron Lennon out to face us for this one.
With Liverpool not playing until Sunday and Man City not in league action this weekend, we can temporarily cut the lead to the top to two points.
So be sure to join us for an early kick off at 6.30am at the Irishman for this one.
COYS!