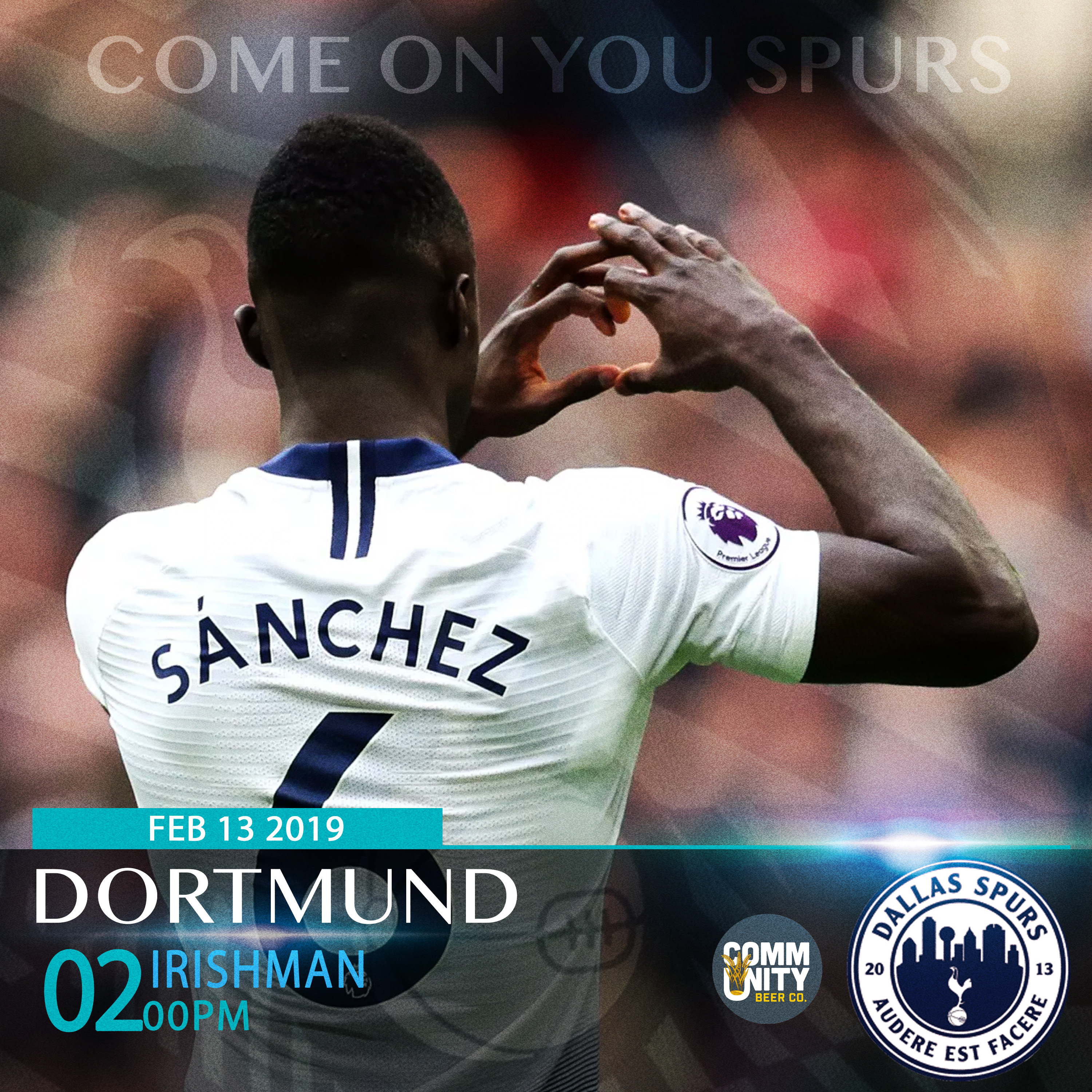 Finally the Champions League returns and it doesn't come much harder or more exciting than Dortmund. After narrowly squeezing through the knockout stages with a huge Lucas Moura goal in the Camp Nou, we made it through and now come up against the Bundesliga leaders at Wembley.
We will be without Harry, Dele and Davies, but Dier and Lamela enter back into the fold, and Rose gets a late fitness test. They will be missing key man Reus and three others in the first leg of this knockout stage match.
This will be an epic game and well worth taking an extended lunch break for! Join us at the Irishman for a 2pm kick off. You won't want to miss this one!
COYS!