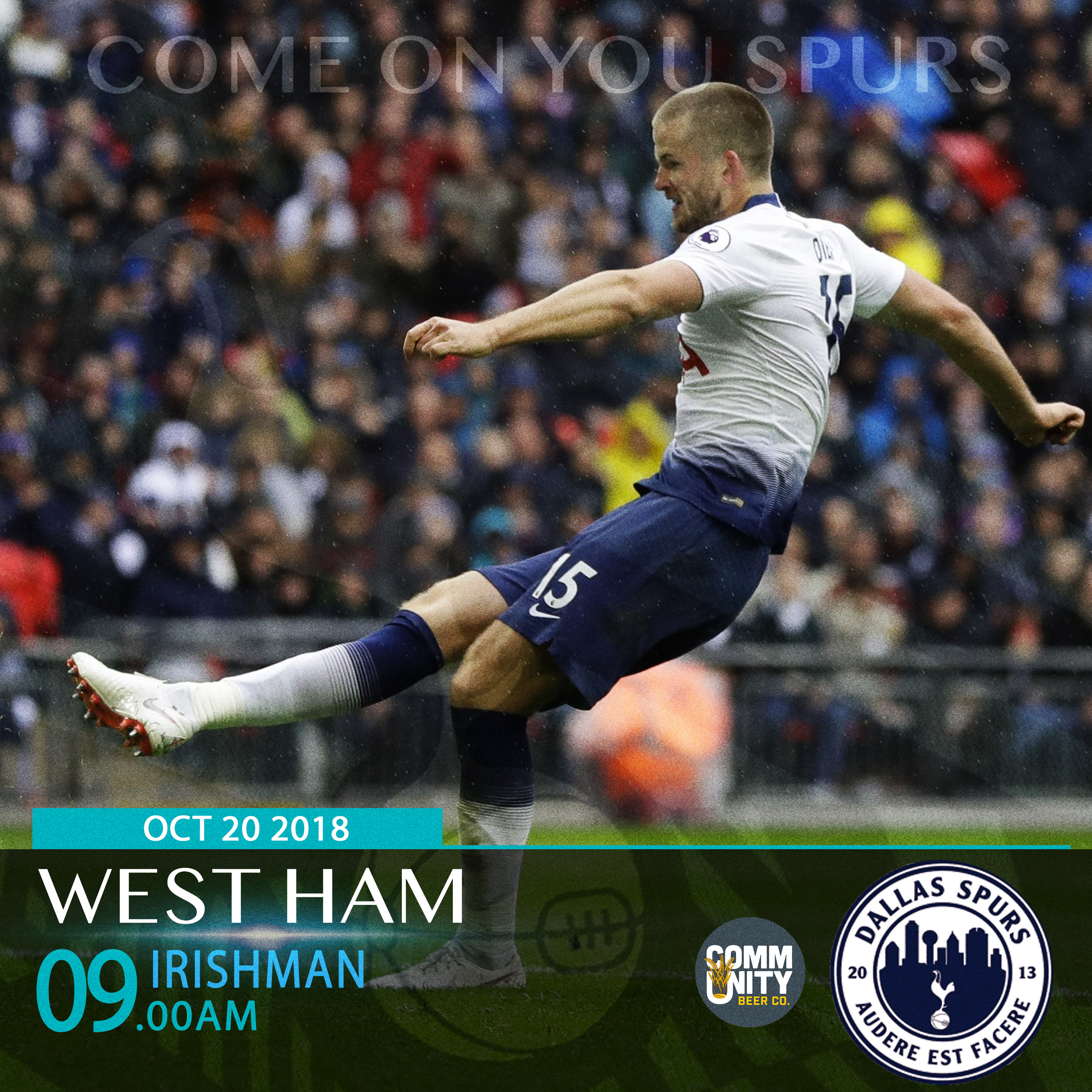 We're finally back to Premier League action after what seemed like the longest International break in history! We finally get to see our beloved Spurs hit the pitch again, this time against the Hammers on Saturday. They have had a disastrous start to the season but lately have strung some good results together, notably a draw against Chelsea and wins against Man Utd and Everton. Lets hope we can burst their bubbles and take three points to get back in the top four. We will be without Vertonghen, Dele and Rose but should have Dembele and Eriksen available, with West Ham not having Lanzini, Wilshere and Carroll.
Join us a 9am kick off at the Irishman, and we will have our new scarves available - perfect for this cold snap thats upon us! They will go for $15 for paid members and $20 for non members. Yet another reason to become a member!
Be sure to indicate if you are going to come on the Facebook members event page.
COYS!