Tottenham Vs Barcelona and Cardiff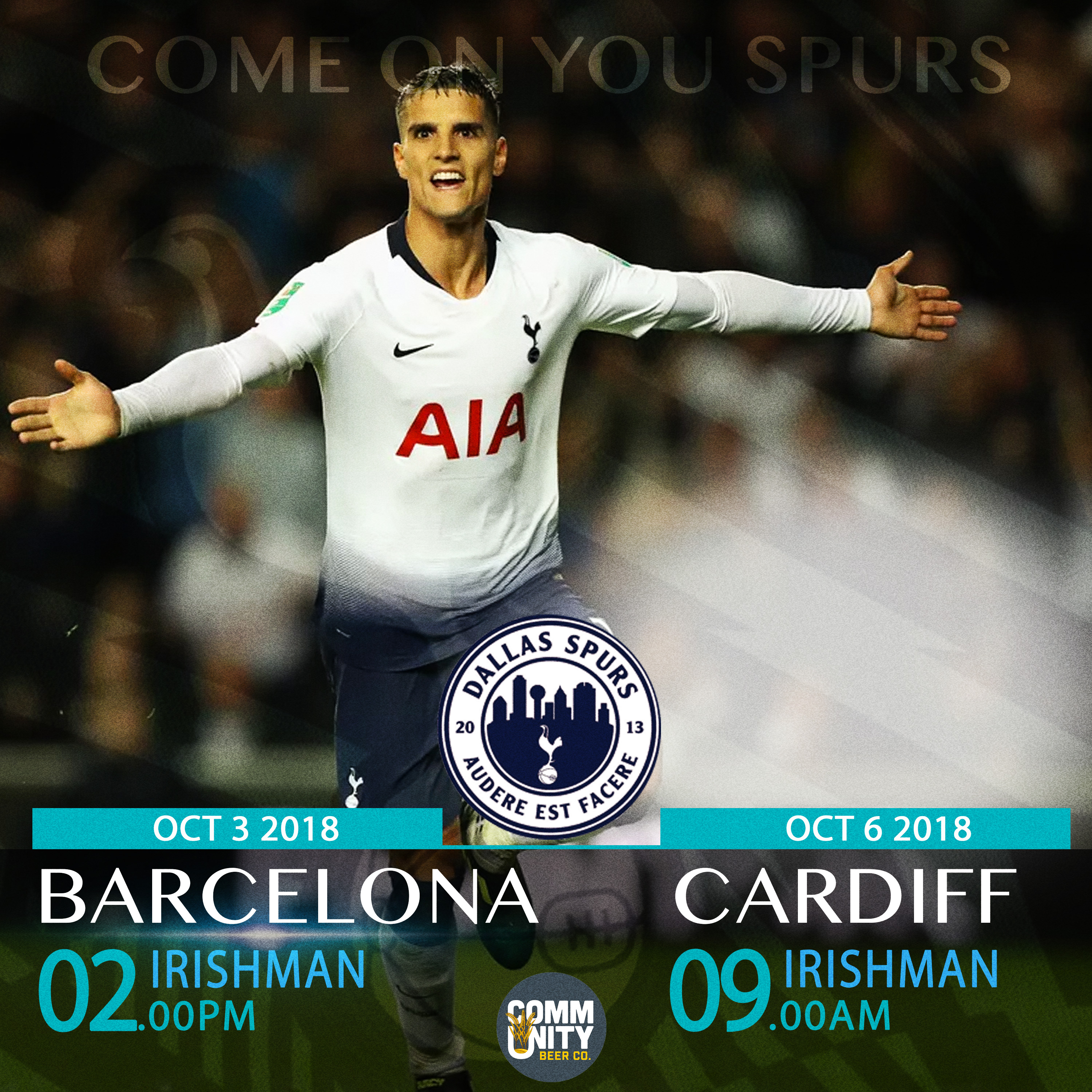 We have a huge week ahead. First up its the matchup we've all been waiting for, La Liga champions and perennial champions league contenders, FC Barcelona. Having beaten Real Madrid at home last year, we've surely got to fancy our chances against Barca at Wembley but we will be facing them with a number of key first-teamers out. Eriksen, Dembele, Vertonghen, Alli and Aurier will all be out, but Lloris will be in contention to start. These are the types of teams we could only dream of facing 5-10 years ago when we were mid table or Europa league qualifyiers at best, so we will surely relish every minute of tomorrow's game.
Barcelona are coming off of three games without a win (a dip in form for them), so maybe this is a good time to play them. All said and done, it will likely not be a dull game! Join us at the Irishman at 2pm for this marquee match.
Then on Saturday we get back into League action where we have started a winning run again which we need to maintain. We will heading back to Wembley to take on Neil Warnock's bluebirds. They've been on a poor run since promotion to the top league and have only 2 points from 7 games. This is a must win game as we need to grab more points after out recent poor run, to consolidate a champion's league spot and keep in touch with the top of the table. Join us for a tough match at 9am on Saturday again at the Irishman.
Be sure to indicate if you are going to come on the Facebook members event page and also indicate in the poll for Saturday's match whether you'll be having breakfast so that they can keep tabs.
We will also have the new 2018-19 scarves available and they will go for $15 for paid members and $20 for non members. Yet another reason to become a Dallas Spurs member!
Huge week ahead and glory awaits! COYS!