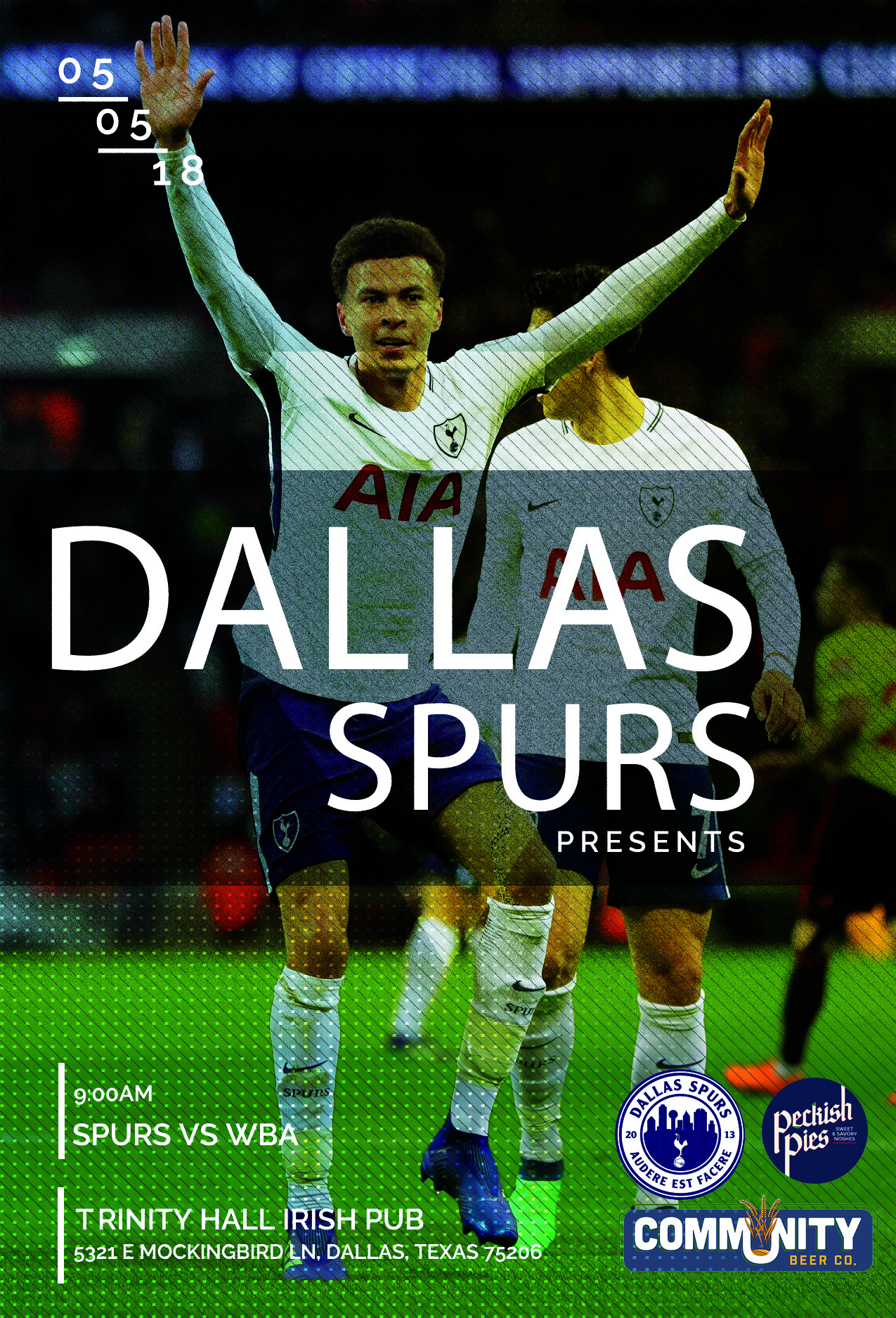 We've arrested our recent semi-slump with a 2-0 win over Watford on Monday and need to push till the end of the season if we want to finish third. We take on bottom club West Brom who have had a recent resurgence as they head towards the Championship, with improved performances under their caretaker manager. They've had wins over Man United and Newcastle and a draw against Liverpool and seem to be heading for the drop with a fight. We will need to go into these last three matches with focus if we want to finish above Liverpool. Join us at Trinity Hall at 9am to watch this game.
As a quick reminder, mark your calendars for the end-of-season party after the Leicester match on the 13th. We will have a general raffle where tickets are $5 each or $10 for 3. Prizes include warm up tops, signed prints from Spurs legends such as Ricky Villa & Ossie Ardiles, Steve Perryman & Ossie Ardiles and Jimmy Greaves.
There is a separate raffle for the grand prize of a signed framed Dele Alli shirt, where tickets are $10 each! Don't miss out on this amazing item. Tickets can be bought at any watch party and also online. Links will be emailed out shortly.