Tottenham Vs Southampton, Bimonthly Meeting and Annual Xmas Party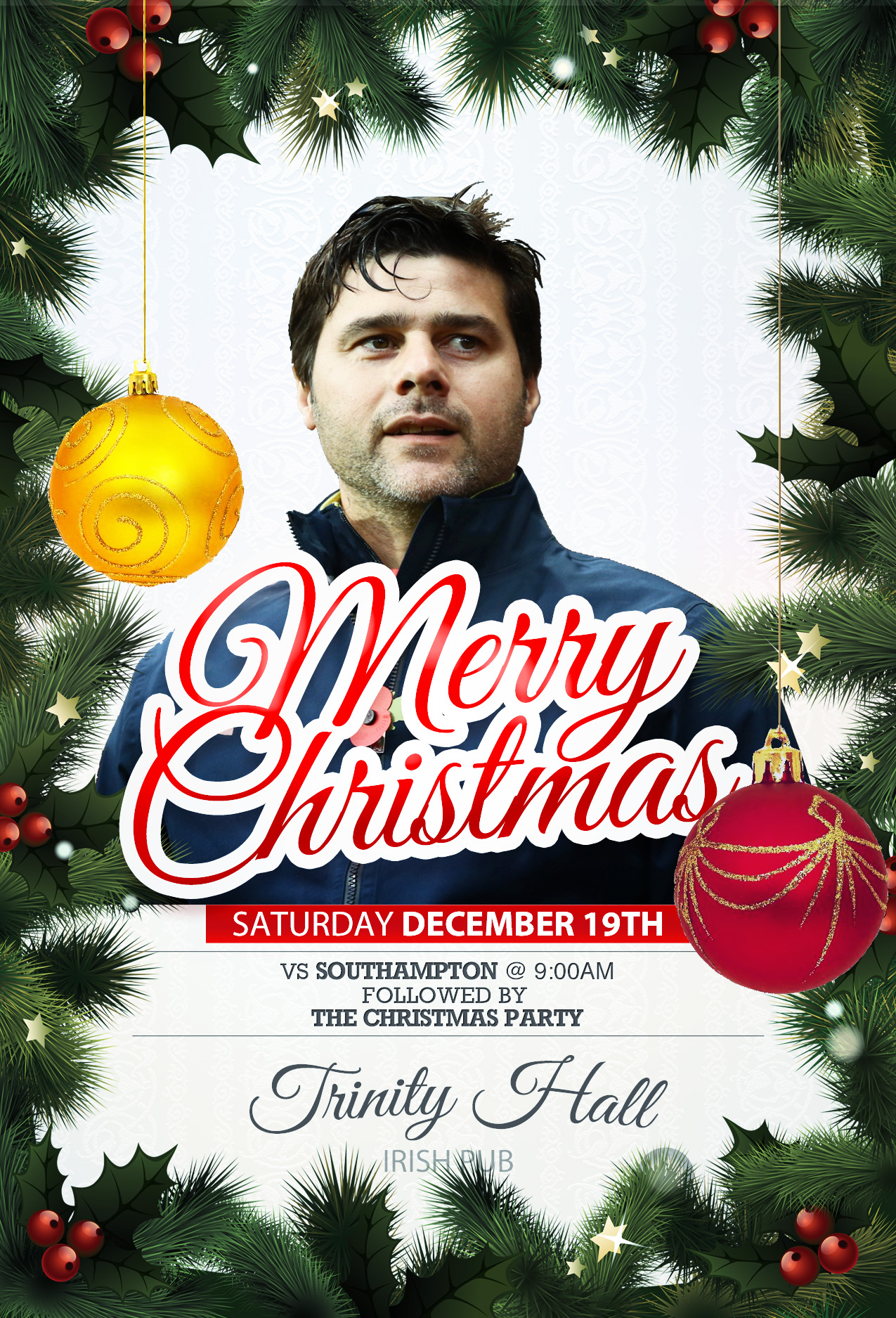 Merry Christmas and a Happy New Year from Dallas Spurs! We hope you will join us to watch our match on Saturday against MoPo's former team, Southampton, as we hope to get back on track after our disappointing match against Newcastle last weekend. It will take place at 9am at Trinity Hall Pub in Mockingbird Station.
Then stay around afterwards for our Bimonthly meeting where we give updates regarding our supporters group and take any questions/comments that you will have.
Following that we will have our annual Xmas party. This was a fun event last year and has become a new staple in the Dallas Spurs social calendar. We will have a Chinese Christmas gift exchange where anyone who wants to take part will bring a wrapped gift (max value $20) and then will draw for their position in the exchange. Everyone has a chance to steal a present from someone else, and each gift can only be stolen a total of 2 times. Its a lot simpler than it sounds, and was a lot of fun last year.
We will also have a raffle which will be open to all paid members and the main prize will be a signed football from the team. In addition, there will also be kits and books which will be raffled off. You have to be present to win and extra raffle tickets can be bought on the day. Each paid member should have received a ticket with their membership so lease bring it with you, otherwise we should have a record of it if you can't find it.
There will also be a quiz to test your knowledge and a free drink for every paid member (its not too late to join, see the membership link on this website). This has been a great event for kids to come to as well, so feel free to bring the whole family.