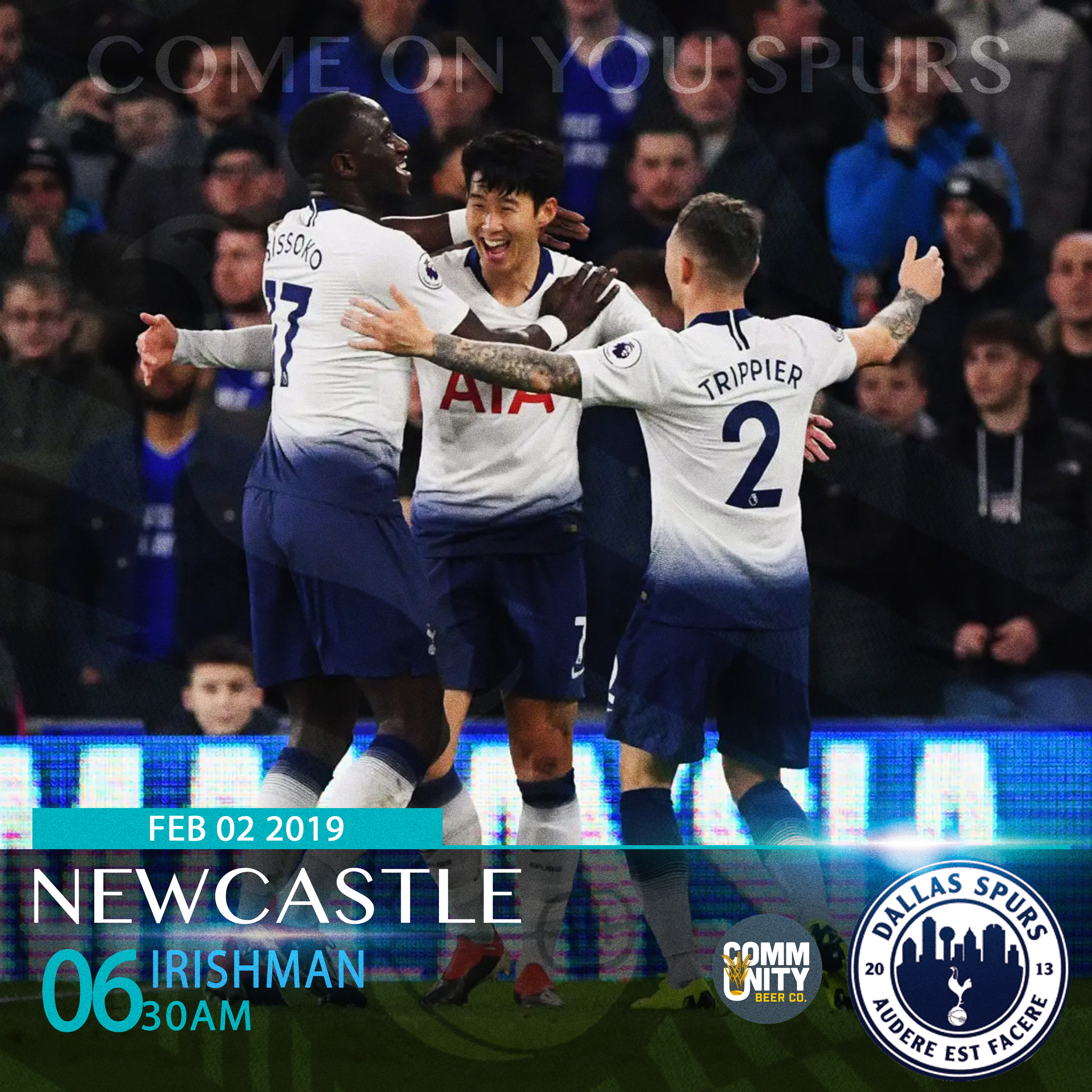 We got over our cup slump midweek with a nerve wracking last minute win against Watford. This time it was Llorente who sealed the points with a smash and grab perfectly placed header in the dying seconds of the match, which finally got us back to winning ways.
Lets hope we can continue it during the early kick off on Saturday against the Magpies. They are riding high after beating Man City, but we have all to play for and will go second in the league (at least temporarily) if we grab all three points.
Newcastle are only 5 points off the relegation places and have just signed an MLS player from Atlanta United, Miguel Almiron, though he likely won't be available for this one. We will still be without Kane and Alli, but Lucas, Son and Wanyama are back.
Join us at 6.30am at the Irishman for this one, with crucial league points and a chance to go second at stake.
COYS!