Tottenham Vs Manchester United at the last match at the Lane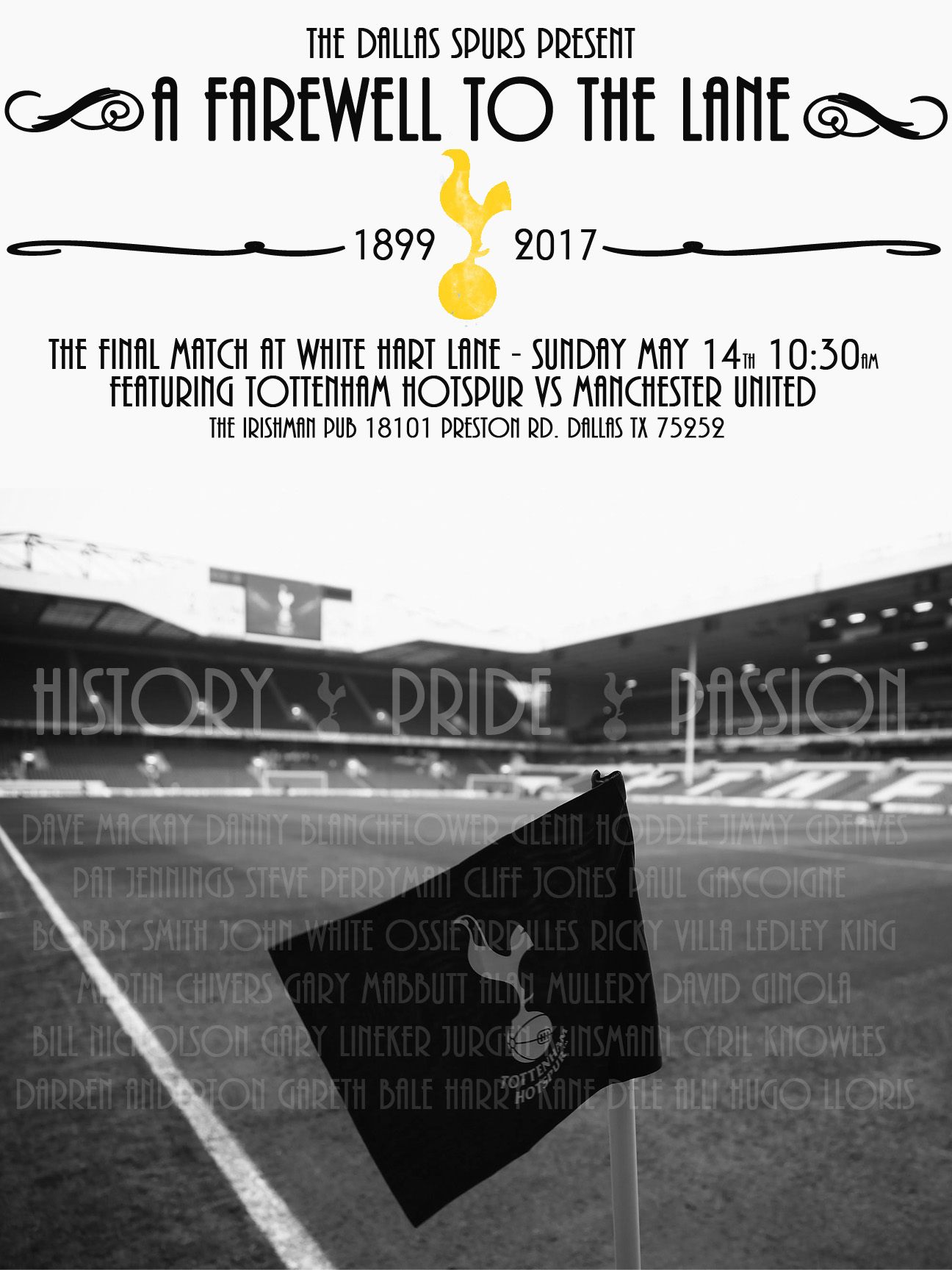 Next up its finally here; the last match at White Hart Lane. To those of us who have had the privilege of going to the old ground in the past, its a unique experience and you can feel the history when you sit in the stands in one of England's most historic stadiums. From the travel down the high road to going through the creaking turnstiles, there have been so many memories over the decades in our home.
So join us on Sunday to see off the old stadium at 10.30am at the Irishman, where I'm sure there will be many misty eyes in the pub.
We also have to finish the season unbeaten at home by putting in a good performance against a Manchester United side that is unpredictable at best. Join us for an emotional day and bring your singing voices to send off WHL in style.