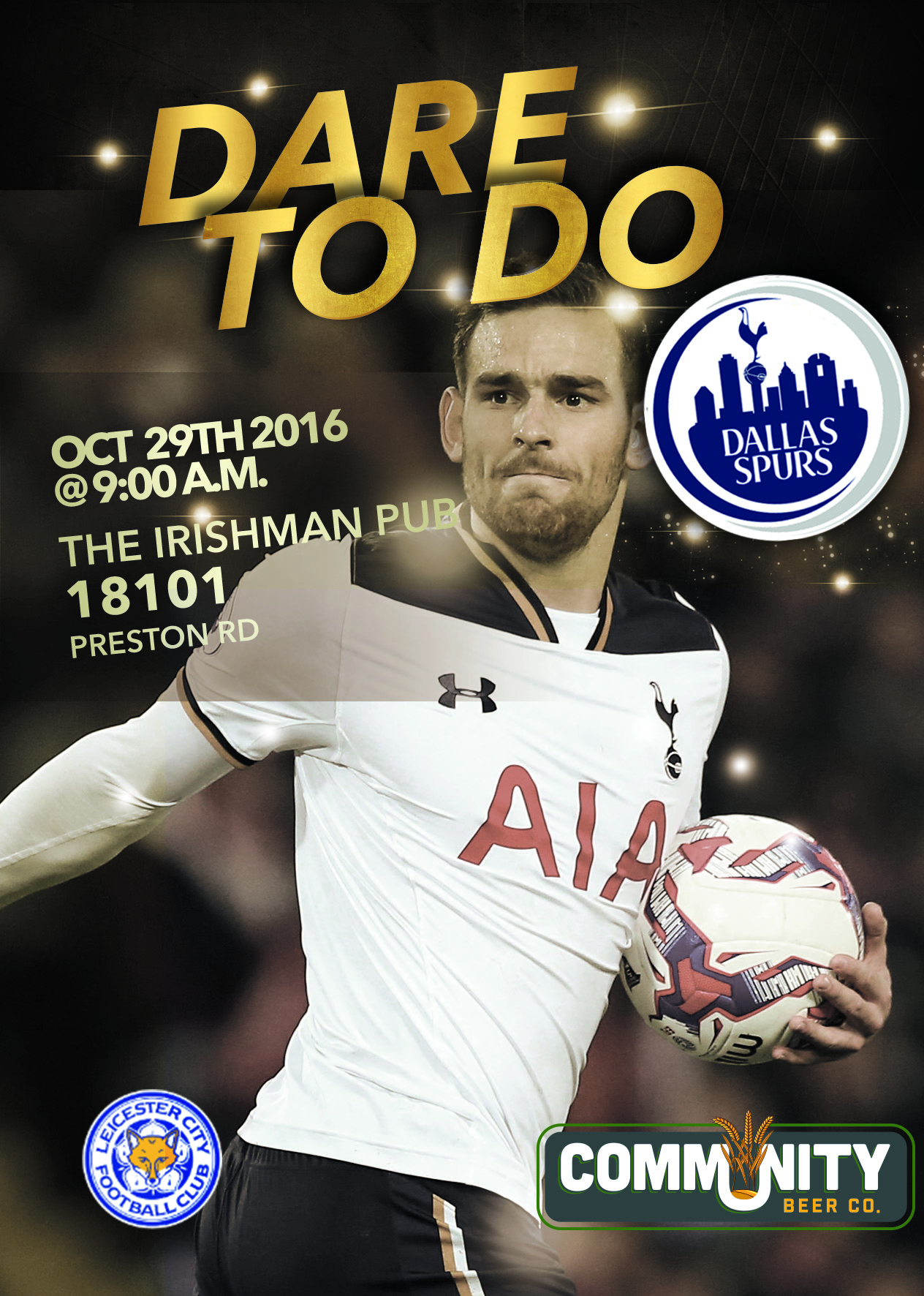 Next up are defending premier league champions Leicester who we welcome to
the Lane. We aim to keep our unbeaten streak going, but hope to take all
three points after two consecutive league draws. The Foxes have been
inconsistent in the league so far this term but are flying in the
Champion's league, so should be a tough game. Join us at the Irishman at
9am on Saturday for all the fun. Details are on the flyers attached.
Also, be sure to grab a new lightweight Dallas Spurs summer scarf or a
traditional winter scarf at the match. We will have an online link to
purchase scarves after the North London derby, but until then match day is
the only place to get them! $15 for members (for each) or $18 for non
members. Get them while we still have 'em!