Tottenham Vs Bayer Leverkusen and Bournemouth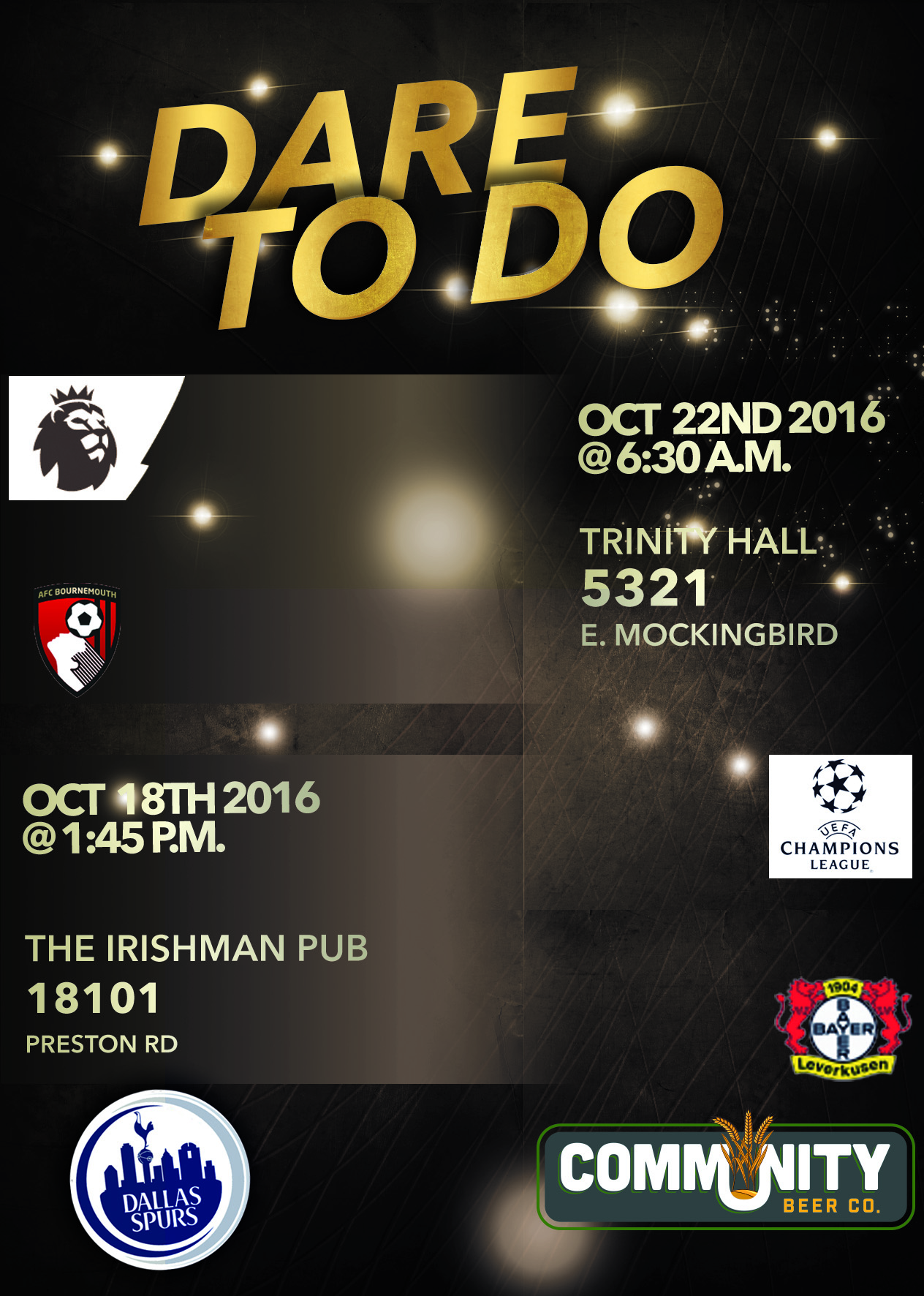 We narrowly held on to our unbeaten record at the weekend and clawed back a point against Baggies, but next its back to Champion's league action in Germany against Bayer Leverkusen. Sonny goes up against his old team and lets hope his great form continues as we must get 3 points here. Get yourself to either Trinity hall or the Irishman for this key match.
Then bright and early on Saturday morning we take on Bournemouth who came off their biggest premier league win at the weekend. Lets hope we can smash the cherries and give that arsenal cast-away Jack Wheelchair something to cry about!! We need 3 points to keep in touch with the top, so join us at Trinity Hall for this 6.30am kick off.