Tottenham Vs Chelsea 24th November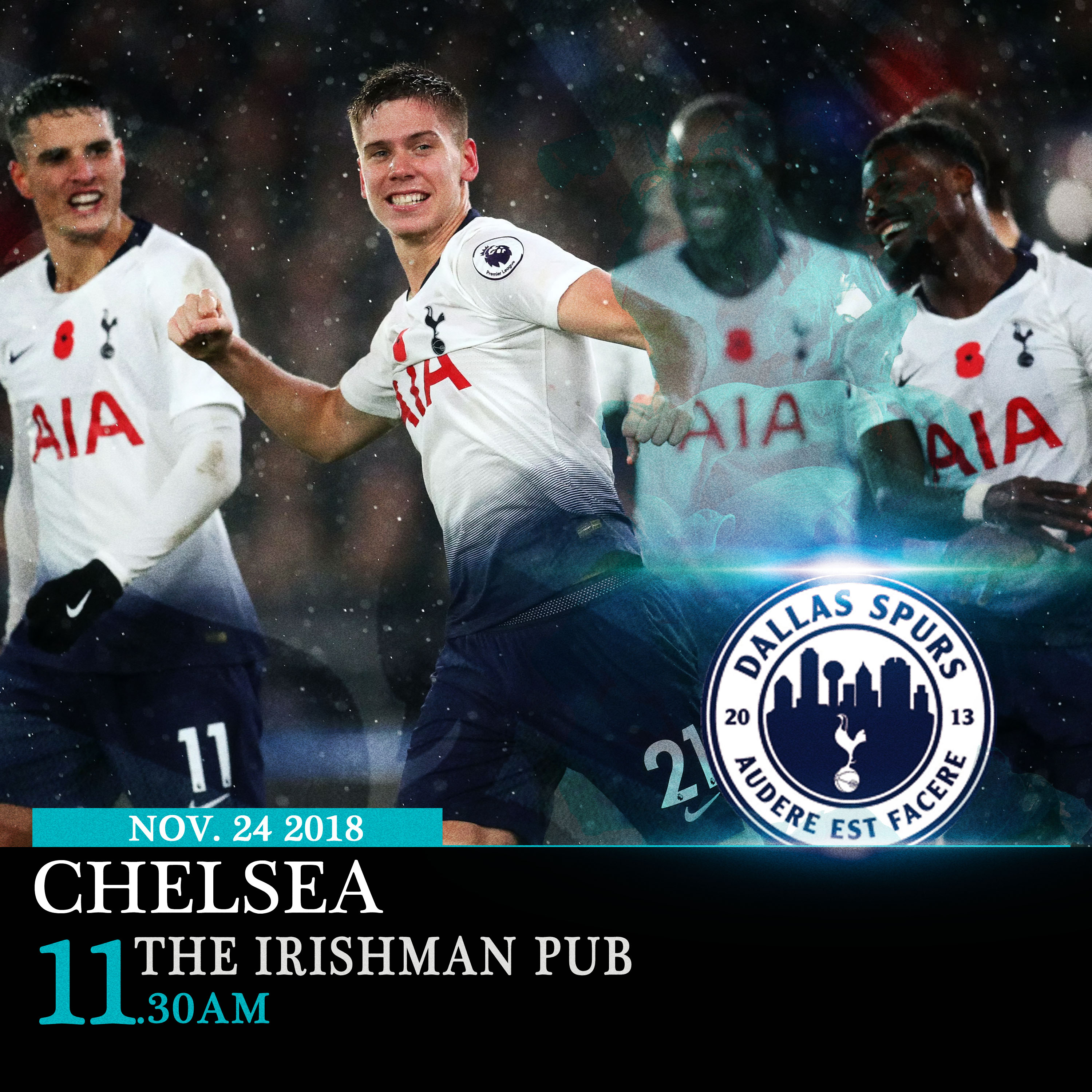 Thankfully its back to Premier League footy after the seemingly endless International break! Our next match is on Saturday against the blue scum. Its an 11.30 kick off against a side that is only 1 point and 1 place above us. Recent run-ins with that lot have been a little heated and expect this one to be more of the same. 3 points gets us above them into 3rd place, so be sure to join us at the Irishman for this one in a crucial match.
London derby bragging rights are on the line!
COYS!