Crystal Palace Vs Tottenham at Community!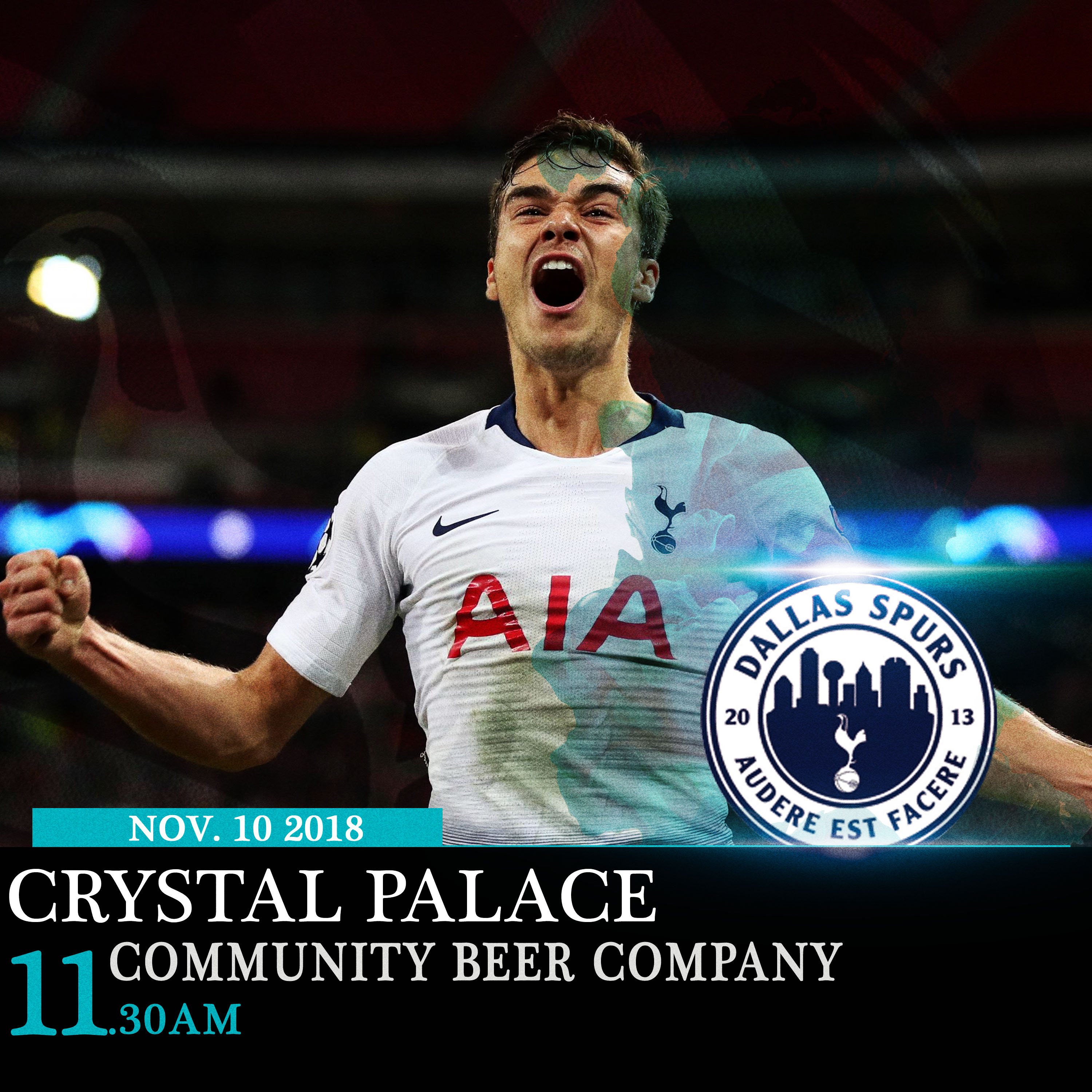 Our next match will be watched at Community Beer Company near downtown on Saturday. The Community Beer watch parties are usually one of the highlights of the Dallas Spurs season with great turnouts and loads of fun. As usual there will be a raffle, booze, peckish pies, scarf and membership signups. We will also have info on this year's food drive, which we have done fantastically as a group with donations over the years. Theres a lot going on and we hope to see you there!
The match itself will be at 11.30 and we are coming off three straight wins in all competitions against a Palace side that sits 14th in the league. With several players still injured and Alli, Eriksen, Winks getting up to speed as well as others still struggling for form, this will be a difficult London derby. We will be facing a team that hasn't won since September 28th, but had a creditable draw against the Goons and boast several attacking players such as Zaha and old boy Andros Townsend.
Selhurst Park is an intimidating venue with the home crowd loud and fully behind their team, but as we know the travelling Spurs faithful can give as good as they get!
This all means this sets up to be a cracking match, and you won't want to be anywhere other than at Community Beer watching with us on Saturday!
Details are on the flyer above.
Be sure to indicate if you are going to come on the Facebook members event page.
As always, COYS!