Tottenham Vs Burnley and Xmas party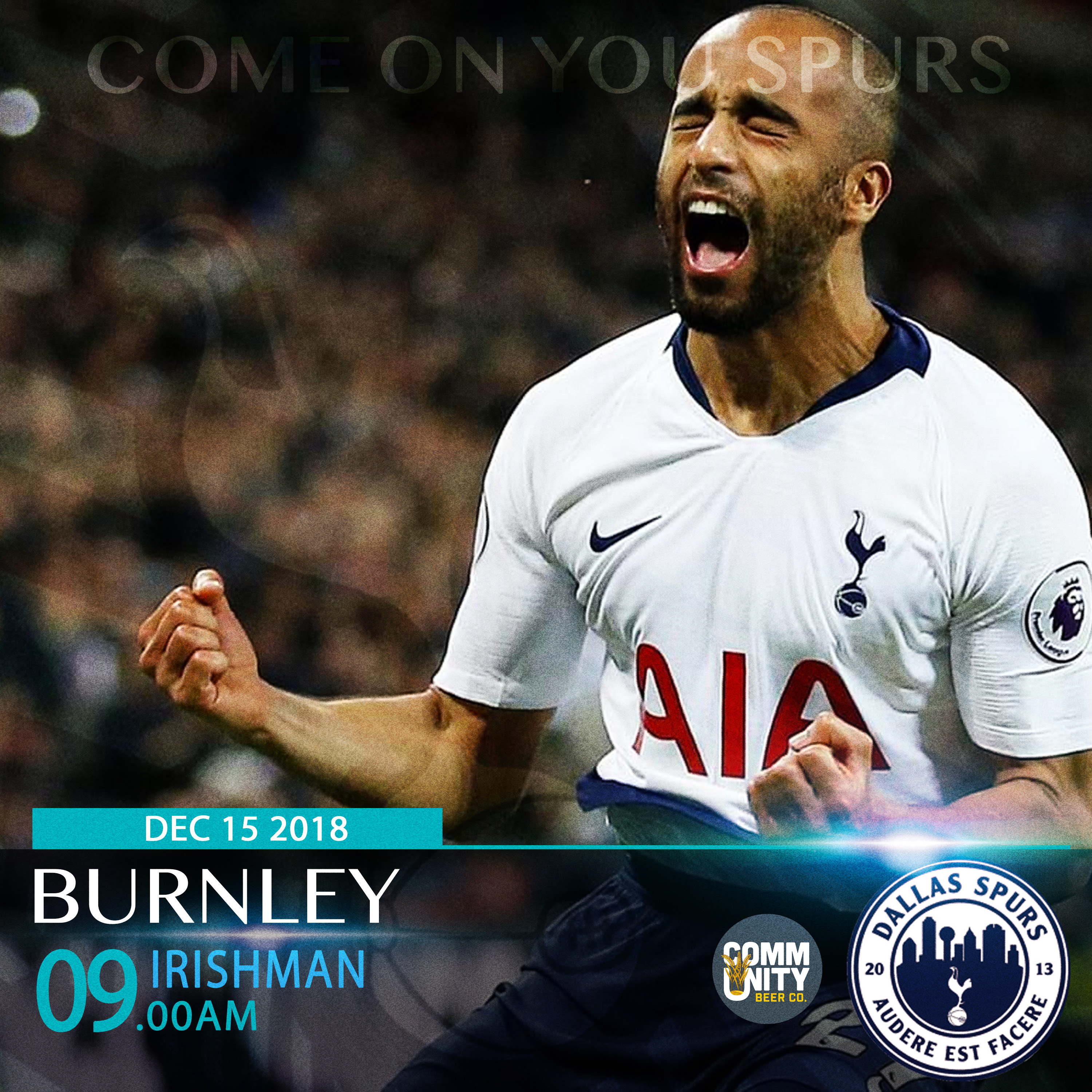 Its back to league action after the nail-biting mid week exploits that saw us get through to the knockout stages of the Champions league (with a little help from PSV!). We take on Burnley next at Wembley for a 9am kick off at the Irishman.
Sean Dyche's men are having a tough time this season and sit 2 points off the relegation zone, which is in stark contrast to a very successful campaign last time out. They ended up in a very respectable 7th position and qualified for the Europa league play off. This year it hasn't gone as swimmingly, and they have had 1 win in the last 6.
We should be buzzing after our midweek result and should be picking up the points to consolidate third and push up the table. Be sure to join us for an exciting match and be sure to stay afterwards for our infamous Xmas party.
We will have our usual white elephant gift exchange, raffle (win a signed boot from Jan) and the drinks will be flowing! Its always a fun event, so lets get the festive period started in the best possible way with the Dallas Spurs!
Be sure to indicate on the Facebook page whether you will attend, so that we can estimate the attendance.
COYS!