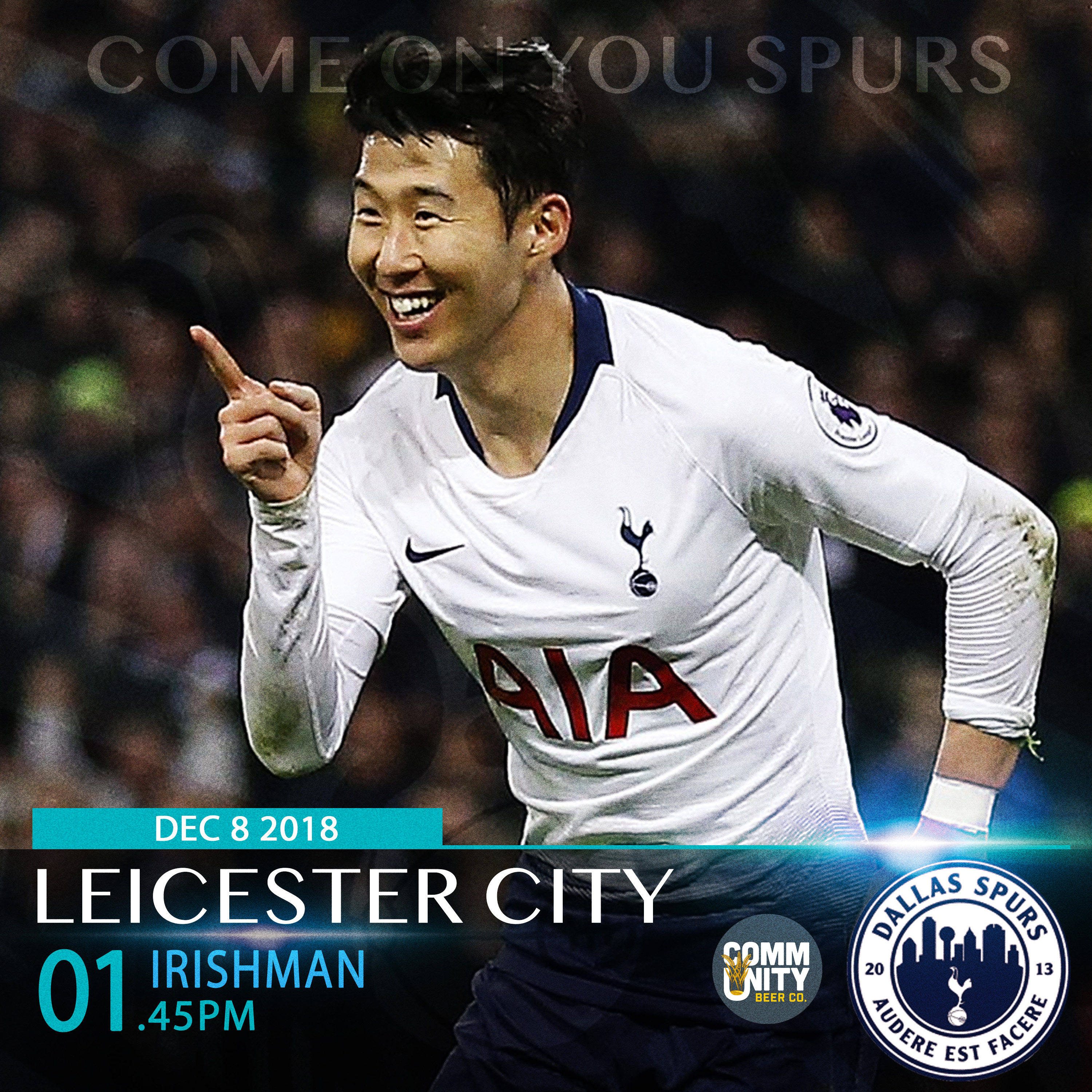 Its been a busy two weeks, with 3 wins in 4 matches in all competitions. And the games continue to come thick and fast during the winter months, with our next match just around the corner on Saturday where we take on the Foxes at the King Power stadium. They are sitting in 9th spot with a mixed bag of mainly draws and a few wins recently. They have also suffered off-the-pitch problems with the tragic loss of their chairman a few weeks ago as he was leaving after a match.
This should be a good match, so be sure to join us for the match on Saturday at the Irishman at 1.45pm.
Also, if you hadn't heard, the NBC cameras will be at the Irishman between 12.30 and 1pm so you may have a chance to get your mug on the Telly!.
And as an additional sweatener, we will be buying you community beers if you show up between 12.20 and 1pm to help us get a good showing on screen!
So no excuses, be sure to show up bright and early, and bring your singing voices, scarves and DS gear! This is a huge deal for our supporters group as we continue into our sixth season. COYDS!