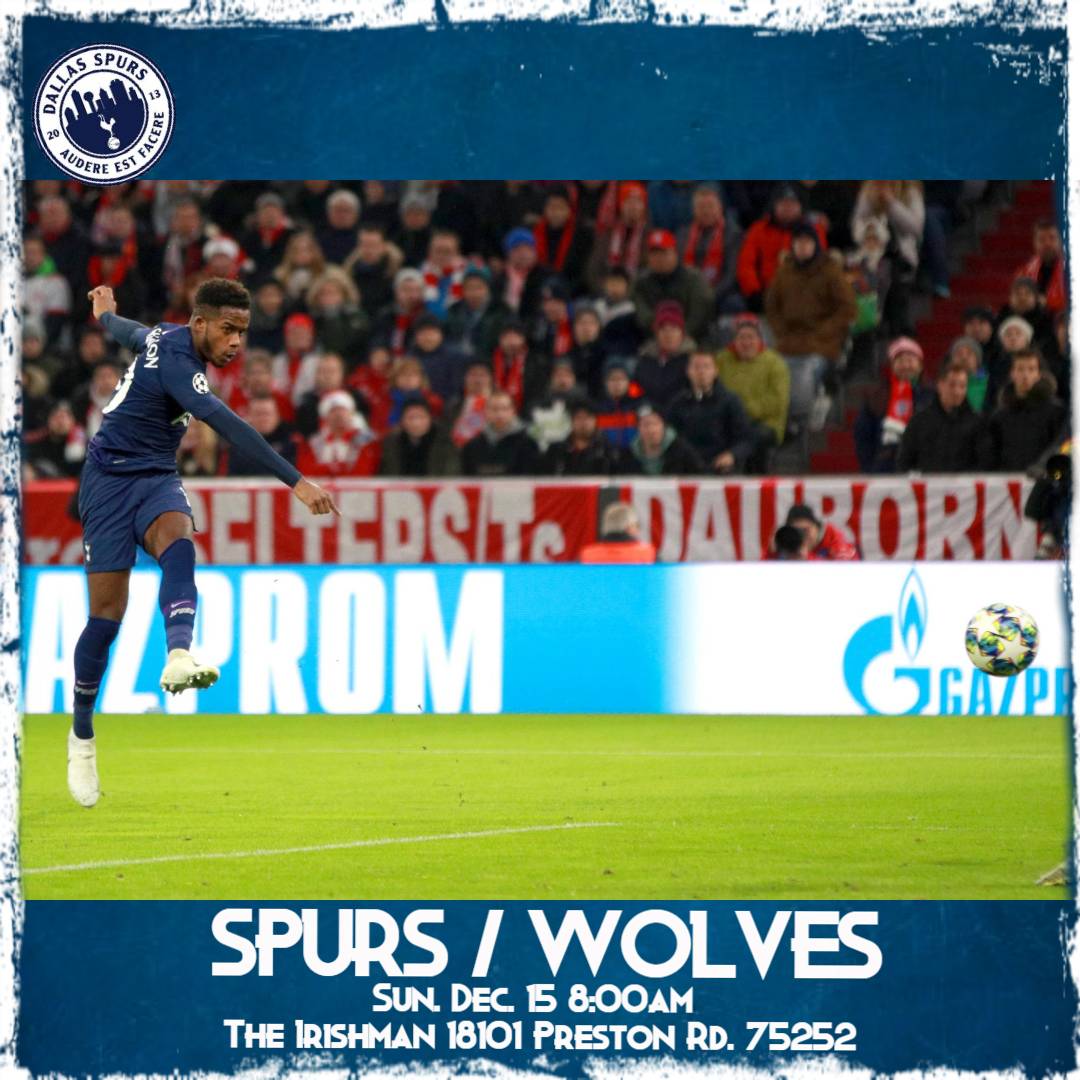 Our next match will be a Portugese standoff between Jose and Nuno at Molineux on Sunday at 8am. Join us at the Irishman for a match against the team that is one spot ahead of us.
A win is key as we aim to close the gap to fourth spot and a Champion's league spot for next season.
This will be a tough test and we will hope for a better performance than against Bayern midweek. This will be one you won't want to miss, so be sure to join us, and indicate on the Facebook events page if you are going to attend.
COYDS!