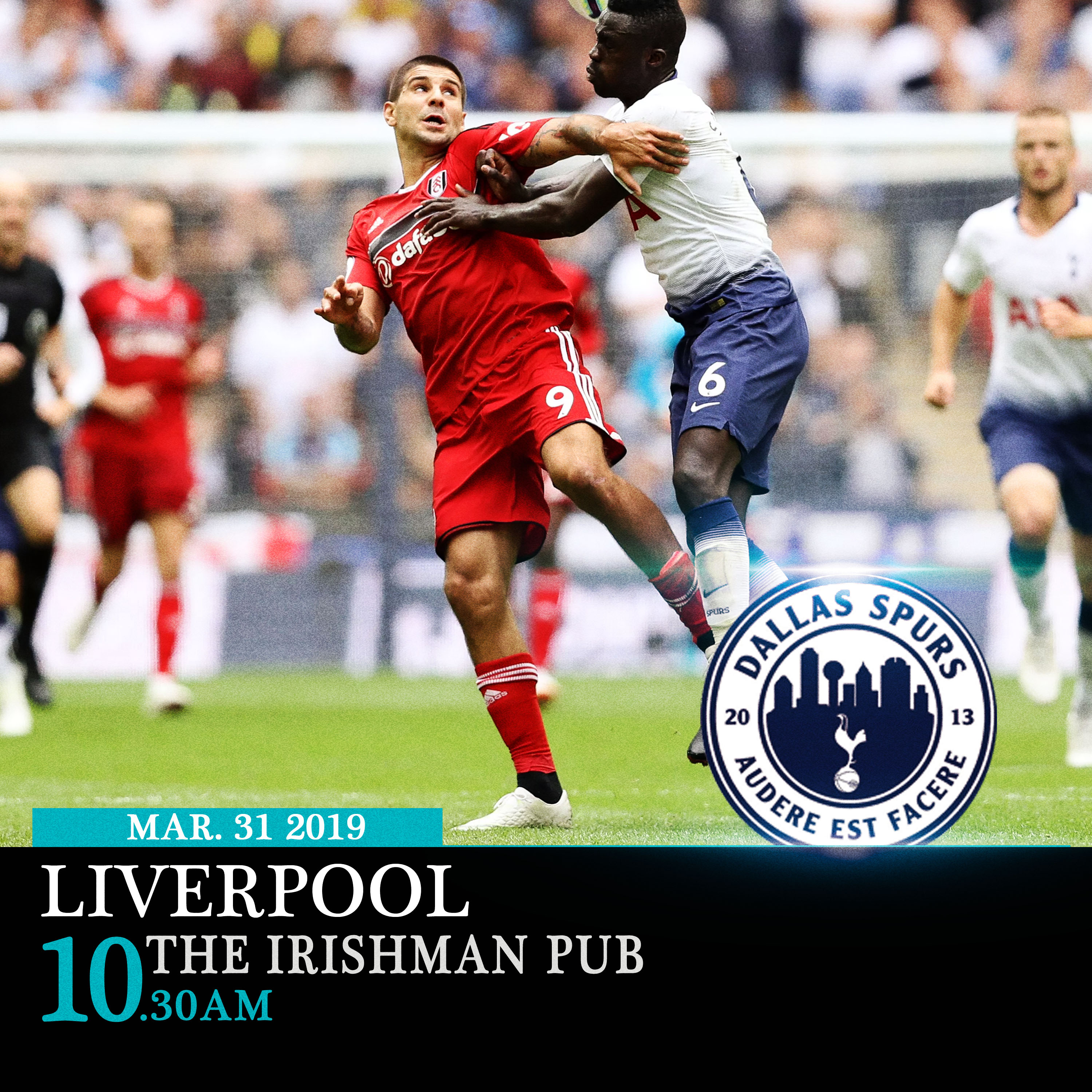 After a mammoth 3 weeks without footy, we get our Tottenham back on Sunday. We go up to Anfield looking to arrest our recent slump in results. We have a poor recent history up there but we have had many players having successful periods with their national sides in the preceding week, so hopefully they can carry that form on at the weekend.
Join us at the Irishman at 10.30am on Sunday for a huge match that has implications for the title race and top 4 positioning.
Then on Wednesday our first match at the new stadium is finally here. After a few years of watching the video and photos of the new WHL going up, its finally open for business!
We take on the Eagles in a London derby and hope to get off to winning ways against a team that is flying high with old boy Andros Townsend in their ranks. Regardless of the result, it will be an historic day and one which will be long remembered in all Spurs fans memories.
Join us at 1.45pm at the Irishman for this huge match.
COYS!