Tottenham's Preseason US Tour kicks off against PSG, as well as end of season party/AGM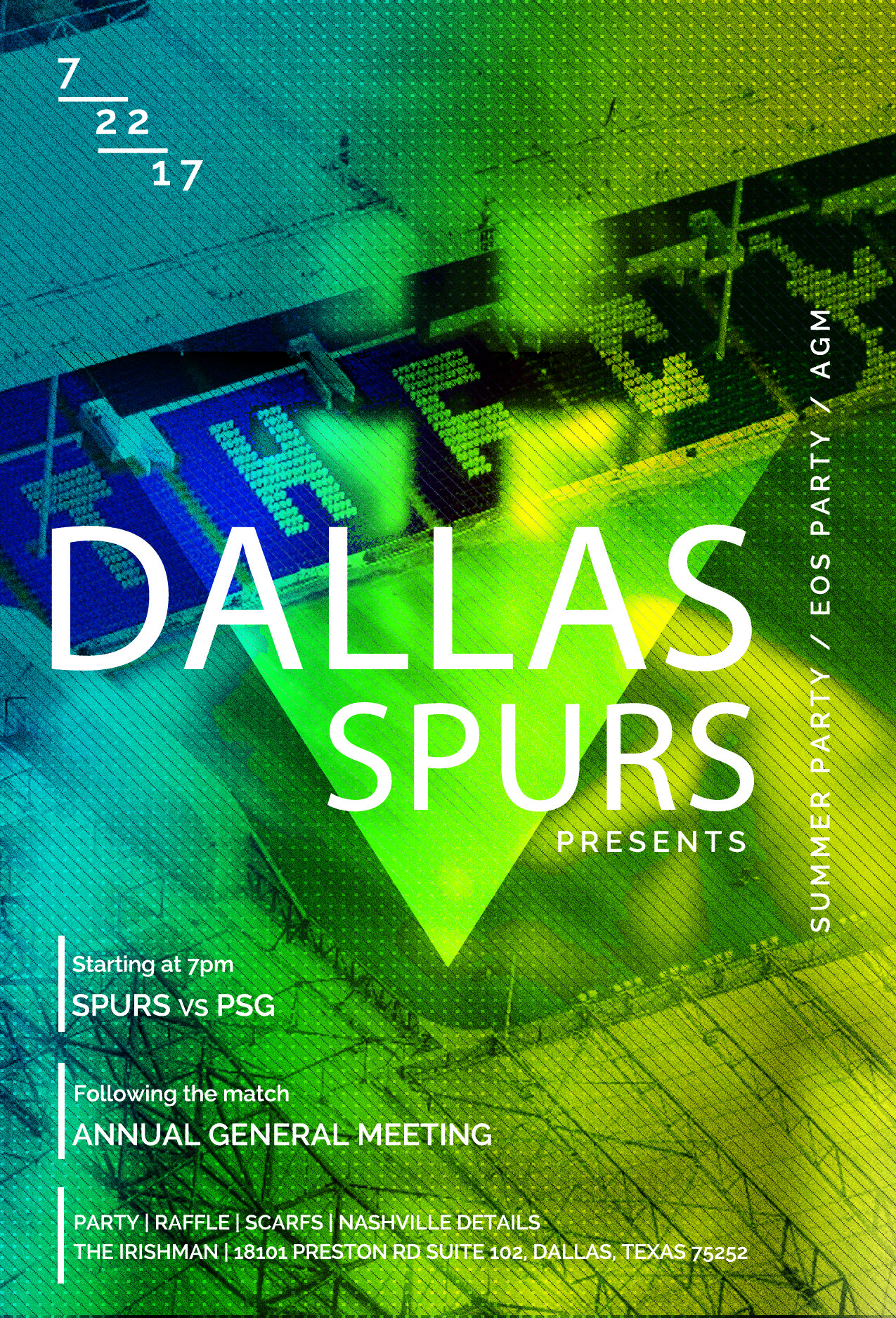 Finally after 2 months of mind numbing boredom without footy, we get to see our beloved Spurs on US soil as they kick of their pre season preparation. Join us at the Irishman on Sunday 23rd at 7pm to watch us take on one of the manager's old clubs, PSG. It should be a great chance to see established and some youth players in the squad and maybe even a new signing (if Levy can find his cheque book before then!). It should be an entertaining match and a good way for us all to reconnect after the summer break. Please stick around after the match for the 2016/2017 season Annual General Meeting.
As required for all official supporters groups, we will have our AGM for this season, and it will be after the PSG match wraps up. We will have a raffle with swag from the final season at WHL ("The Lane" memorabilia) such as scarves, street sign, magnets etc. as well as classic Dallas Spurs scarves from prior years, an Under armor polo shirt, signed Darren Anderton photos and the first 40 through the door will get One Hotspur scarves. Lots of stuff to get excited about and stick around for after the final whistle.
The AGM will include updates on membership, our group funds, group merchandise for the upcoming season (Nashville T-shirts, 2017/18 T-shirts and scarves), social and volunteer events coming up, officer elections and much more. Its well worth attending and we greatly value your input since after all, this is YOUR group.
Hope to see you at The Irishman for the first match of preseason as well as the AGM. Lets kick off a great season for our Supporters group together. COYS!