Tottenham Vs Wycombe, Sunderland and Middlesbrough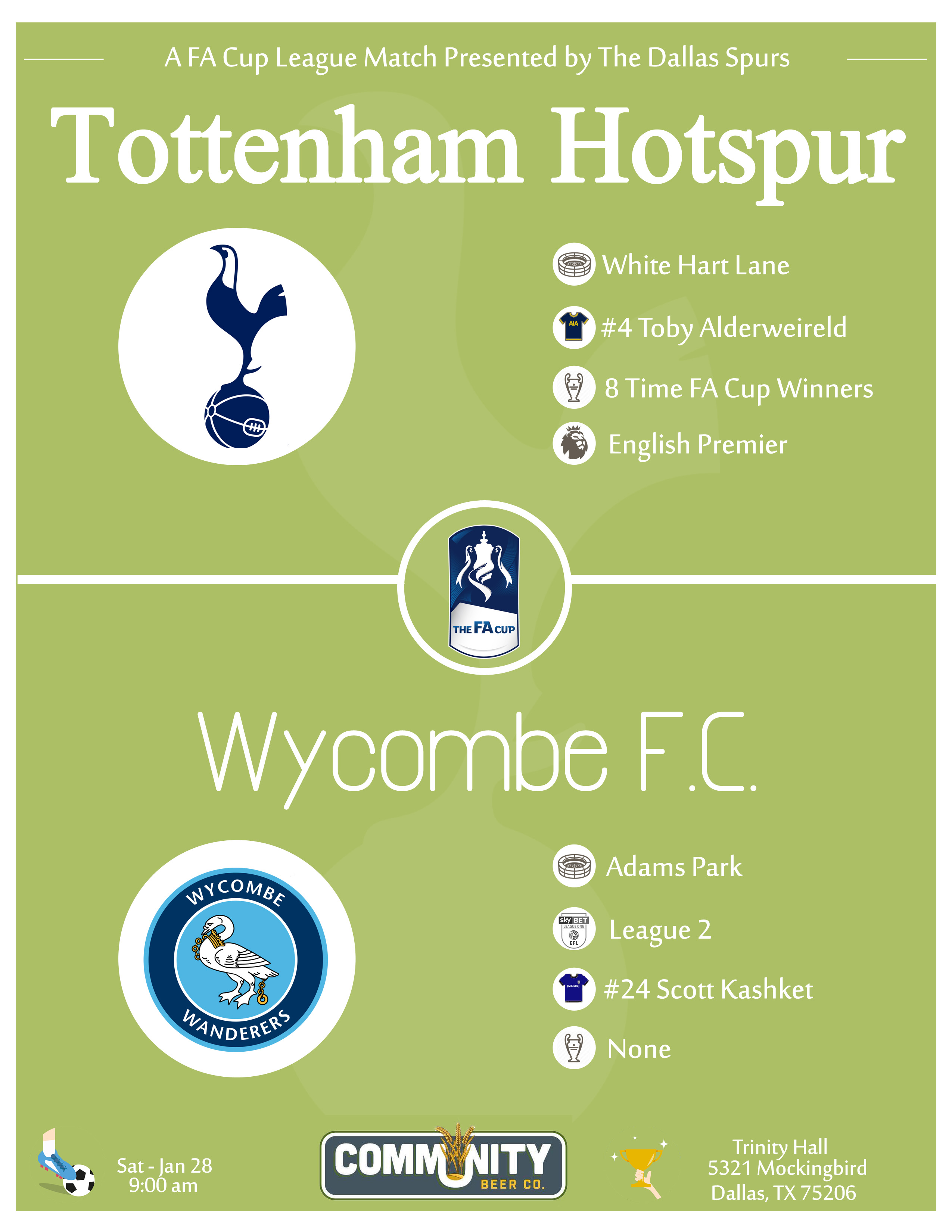 We now have a run of three matches that will help us advance in several competitions. First we have Wycombe wanderers in the 4th round of the FA Cup. We take on man-mountain Akinfenwa (looks more like a wrestler than a footballer!) and we should be well rested and up for advancing to the next round after our short break for warm weather training in Barcelona. Join us at Trinity Hall at 9am.
Shortly after we are back into Premier League action with a trip to the Stadium of Light to face old boy Jermaine Defoe and Moyes's Black Cats. They are languishing at the bottom of the table and we need to capitalise on their poor form by grabbing all three points and closing the gap with the top of the table. This will be a tough one since they are fighting for their lives, so we can't be complacent with this one. Join us at either Trinity Hall or the Irishman for this lunchtime kick off on Tuesday.
Finally we take on Middlesbrough the following Saturday for an 11.30am kick off. They have had patchy form of late, and are 16th in the table, but have attacking options such as Negredo and Traore who could cause us some problems. This is another key match that we need to win to keep our title challenge on.
Join us at all the key matches above and support the club. COYS!