Tottenham Vs Swansea and Watford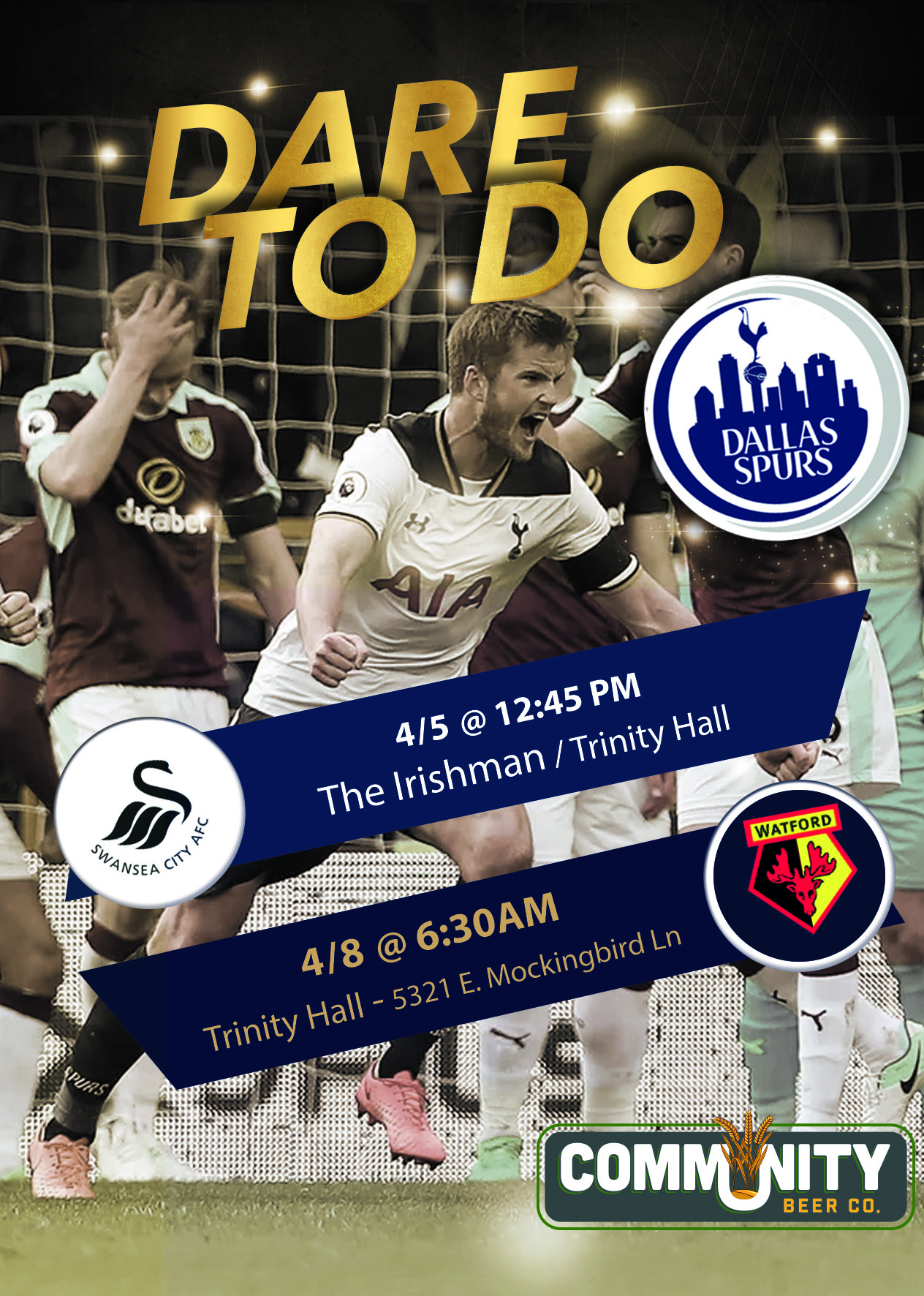 We've got two big matches this week to rack up points and push Chelsea, with the gap now dropping to 7 points.
First we take on the Swans at the Liberty stadium at 1.45pm. We take on several old boys such as Tommy Carroll, Gylfi Sigurdsson and Kyle Naughton, and the Swans will be a tough proposition as they are scrapping for points at the wrong end of the table. Join us at either of our partner pubs for this one.
Then its another London derby on Saturday as we take on the hornets at 6.30am. Its an early one, but nevertheless we will be at Trinity Hall in full voice as we take on a side that are having a good season and currently sitting at a lofty 9th place. We need to make the most of this kind run-in before our tough last 4 matches of the season.
See the flyer for details (note that the swansea match time should be 1.45pm).