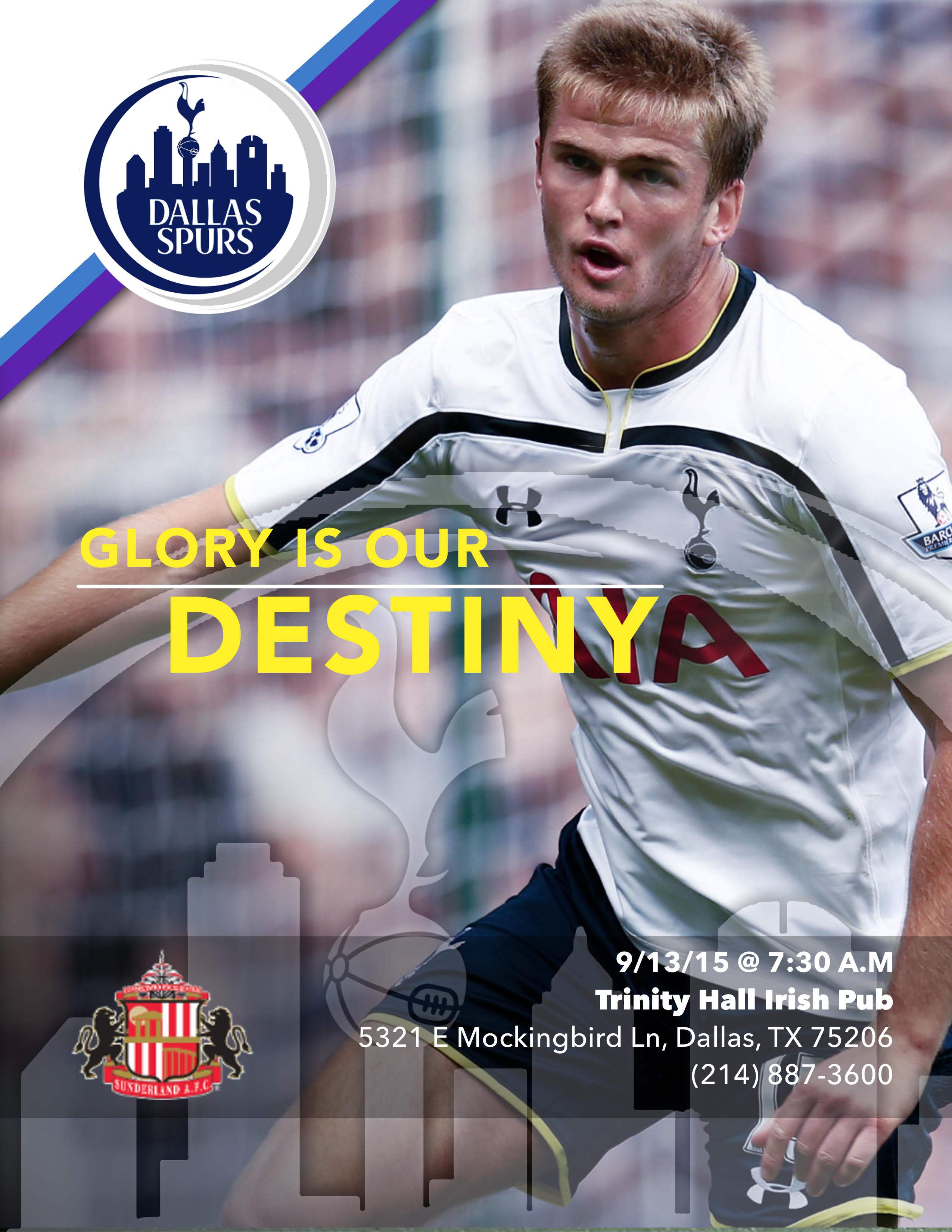 The next match after the international break is against Sunderland, as we chase our first win of the season (still!) and go up against a few old boys such as Jermaine Defoe and Younes Kaboul.
Its an early kickoff at 7.30am at Trinity Hall Pub on Sunday 13th (address: 5321 E Mockingbird Ln #250, Dallas, TX 75206, Tel: (214) 887-3600). So join us and bring your singing voices as we surely have to take three points against the lowly Mackems.
Hopefully we will see more from our new signings and maybe even see Harry carry over his England form to get off the mark in the league.
We look forward to seeing you, and there will be Shane's pot of tricks as well as door prizes, so no excuses for not turning up!.