Tottenham Vs Newcastle - Last match of the Season!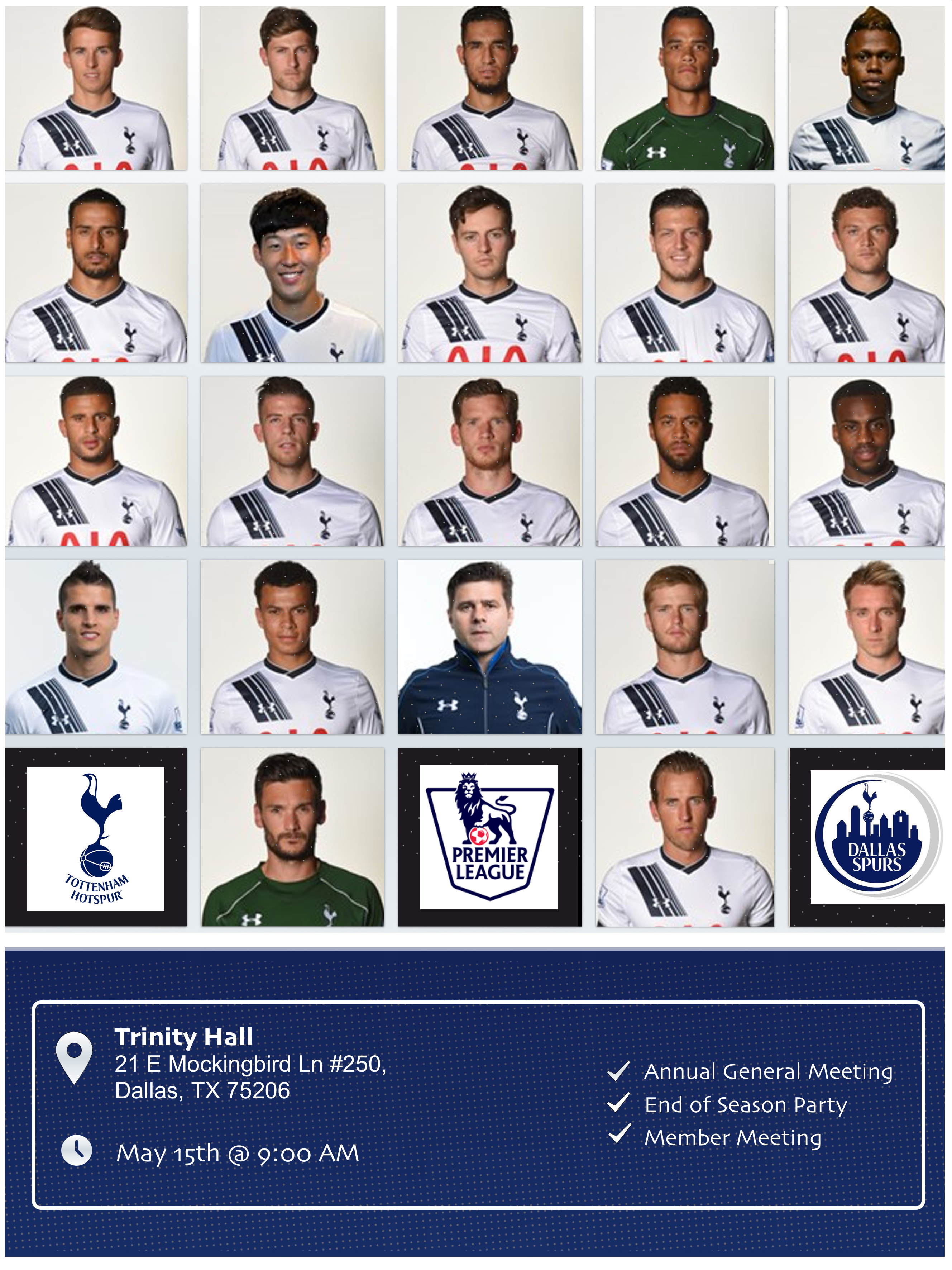 Its been an incredible season, with us challenging for the title till the last few games, scoring lots of goals, conceding hardly any and seeing some young players emerge and take the league and national team by storm.
Going down to the last match, we still have a lot to play for. Despite the title being decided already, we still have the chance to finish in our highest position in the league since the early 60s and finish above the old enemy for the first time in 21 years.
We take on an already relegated Newcastle side and all we need is one point to secure second place. Join us for the final match of the season at Trinity Hall Pub on Sunday at 9am. It should be an amazing atmosphere, details are on the flyer attached. We will also be having Carlsberg come down and they will be giving away free goodies again as they did for the Bournemouth match, so absolutely no excuse not to join us!
Also don't forget to stay behind after the match for our AGM (required for all THFC official supporters groups by the club) and we will have updates on the status of our supporters club as well as details about its future and officer elections for the upcoming season.
We will also have a quiz, discounted club merchandise from this season and a free pint for all paid members.
In addition, we will be having early membership sign-ups for next season.