Tottenham Vs Monaco and Chelsea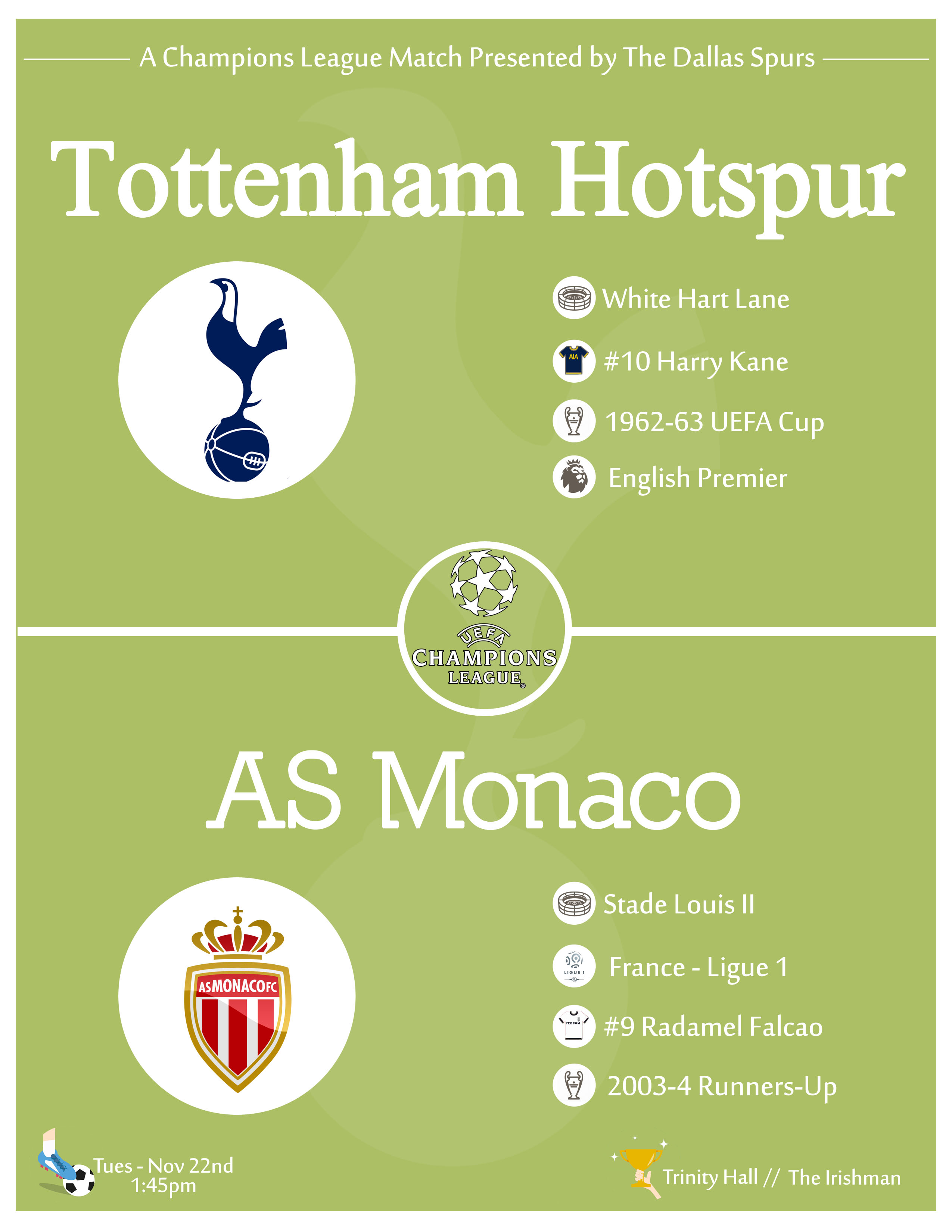 Next its back to Champions league duty after our stunning weekend come back against West Ham. We need to win against Monaco to stay alive in our group and have the chance to qualify for the next round. It will be a tough match and be sure to watch with us at either Trinity Hall pub or the Irishman at 1.45pm tomorrow for a crucial match.
Then after coming off a great last minute win against the Hammers, we face yet another London derby against Chelsea on Saturday. Its an 11.30am kick off and will be at Trinity Hall, so join us as we hope to build on last weekend's three points, our first win since early October. Even though there will not be any Dallas Spurs in attendance for this one unlike against West Ham (did you see us on the telly?!!), we hope that we will still get a win against high flying Chelsea who are currently top of the table. With our two Harrys flying at the moment, we hope to keep our unbeaten league form going and get back into the top four.