Tottenham Vs Crystal Palace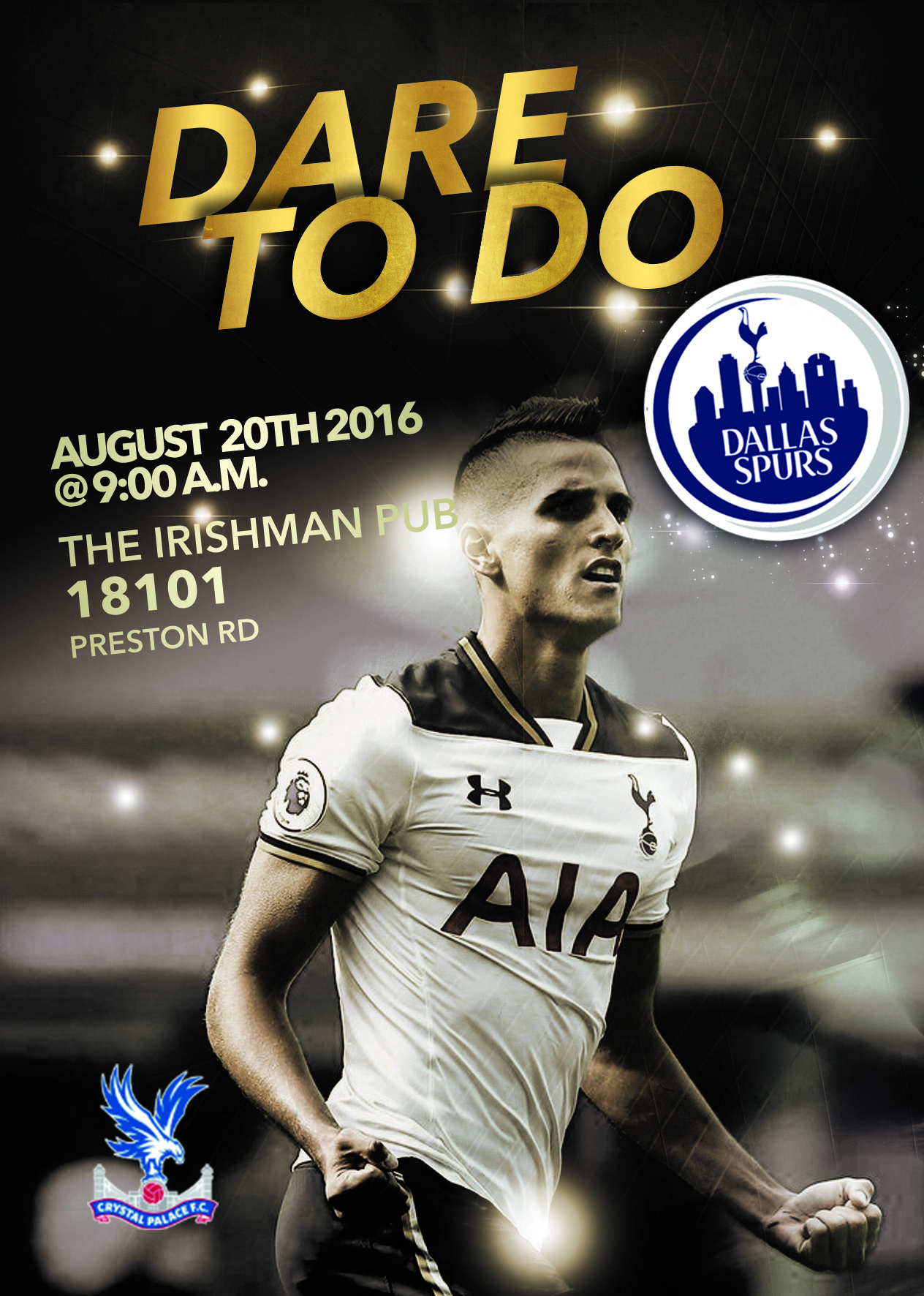 After getting a hard earned point at Goodison last weekend, we take on Crystal Palace for our first London derby of the new season. It will also be our first home match for our last season at the Lane.
We'll be facing Tottenham old boy Andros Townsend for what should be an entertaining match.
We had a great turnout last weekend and hope that we can get a similar turnout for this match at the Irishman in Plano (formerly the Staggering Irishman). They have completely revamped the interior and are excited to host us going forward in this new season. So come join us and check out our new partner pub.