Tottenham Vs Chelsea in the FA Cup semi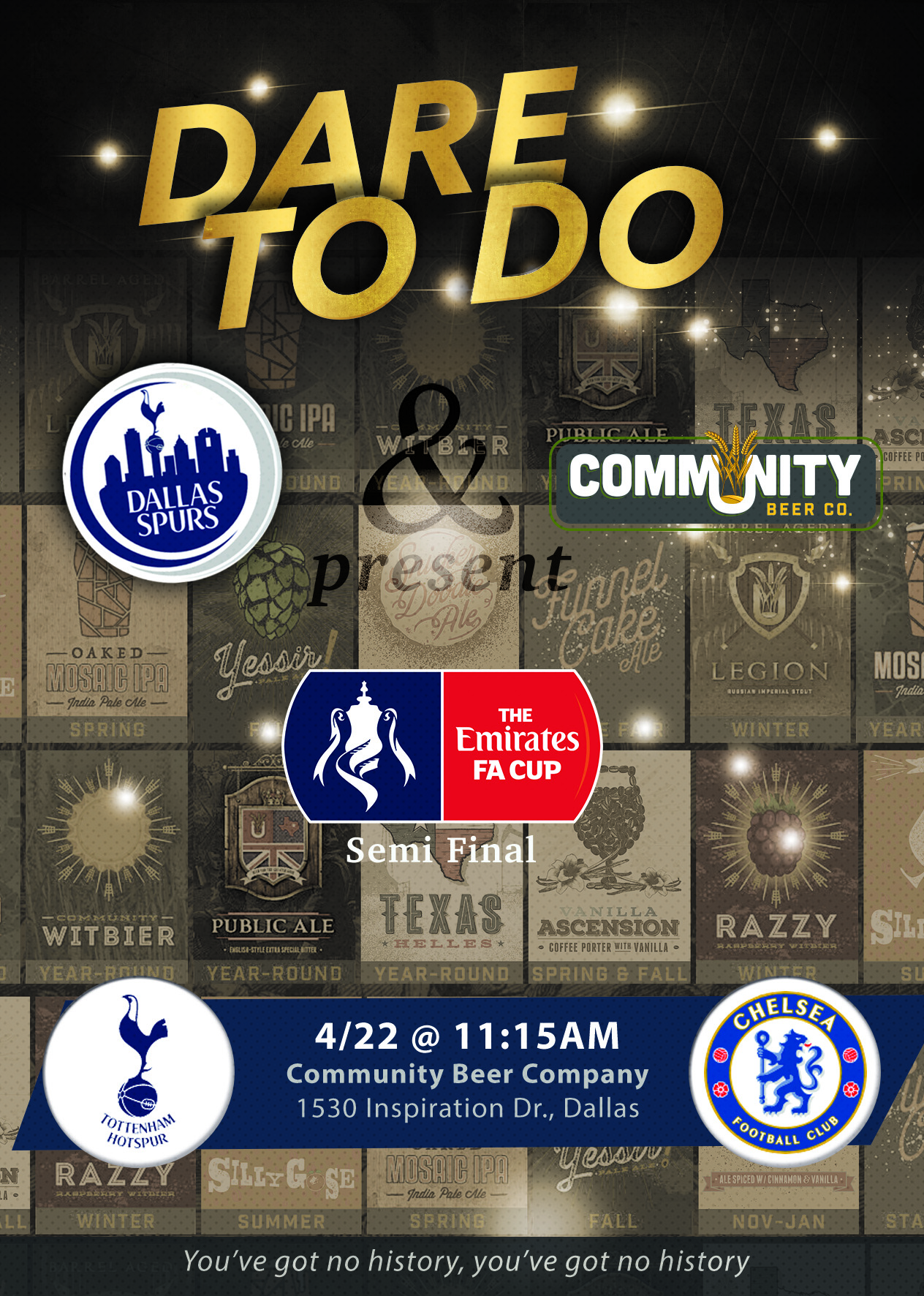 Theres a huge match ahead this Saturday against the Chavs in the FA cup semifinal. This match will not only help get us to our first FA cup final since we last won it in 1991, but also have a huge impact on the premier league run in. We face the team who are only 4 points ahead of us in the league and who have lost 2 of their last 4 matches. We need to be at our best and should be a great match since we are flying at the moment after a 4-0 thrashing of Bournemouth at the weekend.
This match will be at Community brewing and drinks will be free for paid members and also for new members who sign up at the match. We will have a food truck selling authentic English pies at the event and the first pie will be free for members. You will also be able to buy scarves. The brewing tour will be $15 for non paid members. We will also have our usual match day competitions. So come on down and bring your friends and make this another epic turnout at Community brewing. No Chelsea fans will be allowed in.
Help us cheer the boys onto a huge win and a cup final in the cup that used to be synonymous with Tottenham and hopefully will be again in 2017!
COYS! Spurs are on their way to Wembley!