Spurs Vs Brentford and Marine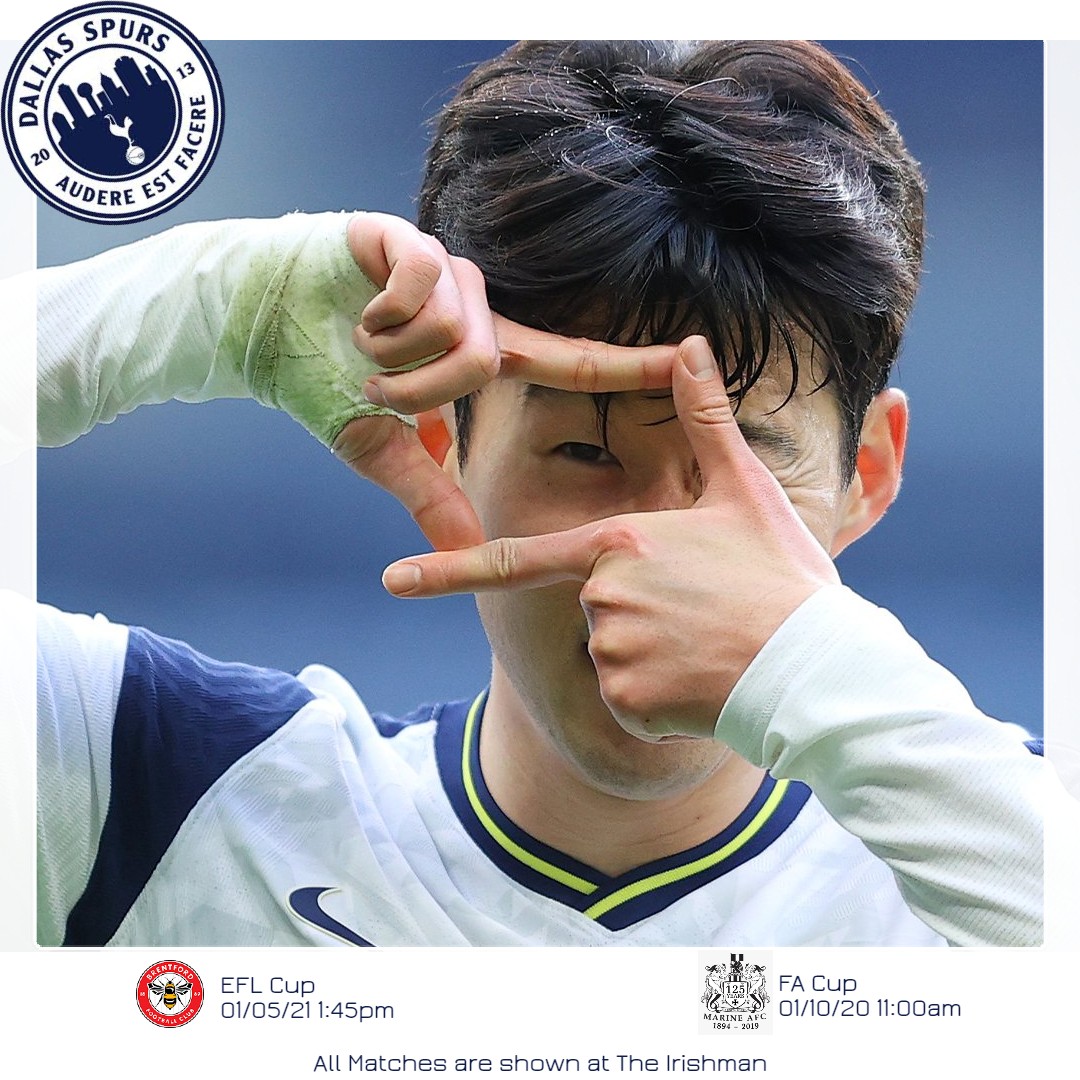 Then Tuesday at 1.45pm will be our League Cup semi final against Brentford. They are an accomplished  championship side even with the loss of Watkins and Benrama over the Summer. You can go to either the Irishman or the Londoner for this one.Happy New Years from Dallas Spurs! Since our midweek match against Fulham was postponed, our next match since the Wolves debacle will be against newly promoted Leeds on Saturday. Join us at the Londoner in Addison for this one at 6.30am. We're finished with league action for the next week after our 3-0 win against Leeds last Saturday. Next we have back-to-back cup games beginning on Tuesday against Brentford in the League cup semi. Its our most immediate chance of silverware so far this season but we have to start with a win over the Championship side that narrowly missed out on promotion last season. Kick off is at 1.45pm.
Then on Sunday we face Northern Premier League division One side Marine. We will hope to avoid another defeat on merseyside this season as we enter into the FA Cup with our first match of the competition. Kick off is at 11am on Sunday.
Both matches are at the Irishman.
We at Dallas Spurs care about the safety of our members, and we ask those with chronic medical conditions (such as Diabetes and high blood pressure), chronic lung diseases (such as asthma and COPD), cancer and significant weight problems to consider their risk when attending watch parties. If you intend on attending, it is required that you wear a facemask (covering both your mouth and nose), as well as adhere to social distancing of at least 6 feet to ensure your safety and for those around you. Also if you are experiencing symptoms of fever, cough, muscle aches and shortness of breath, DO NOT attend and seek medical attention.
Note that there will also be no raffles, pot of tricks or member check ins for the foreseeable future to limit contact.