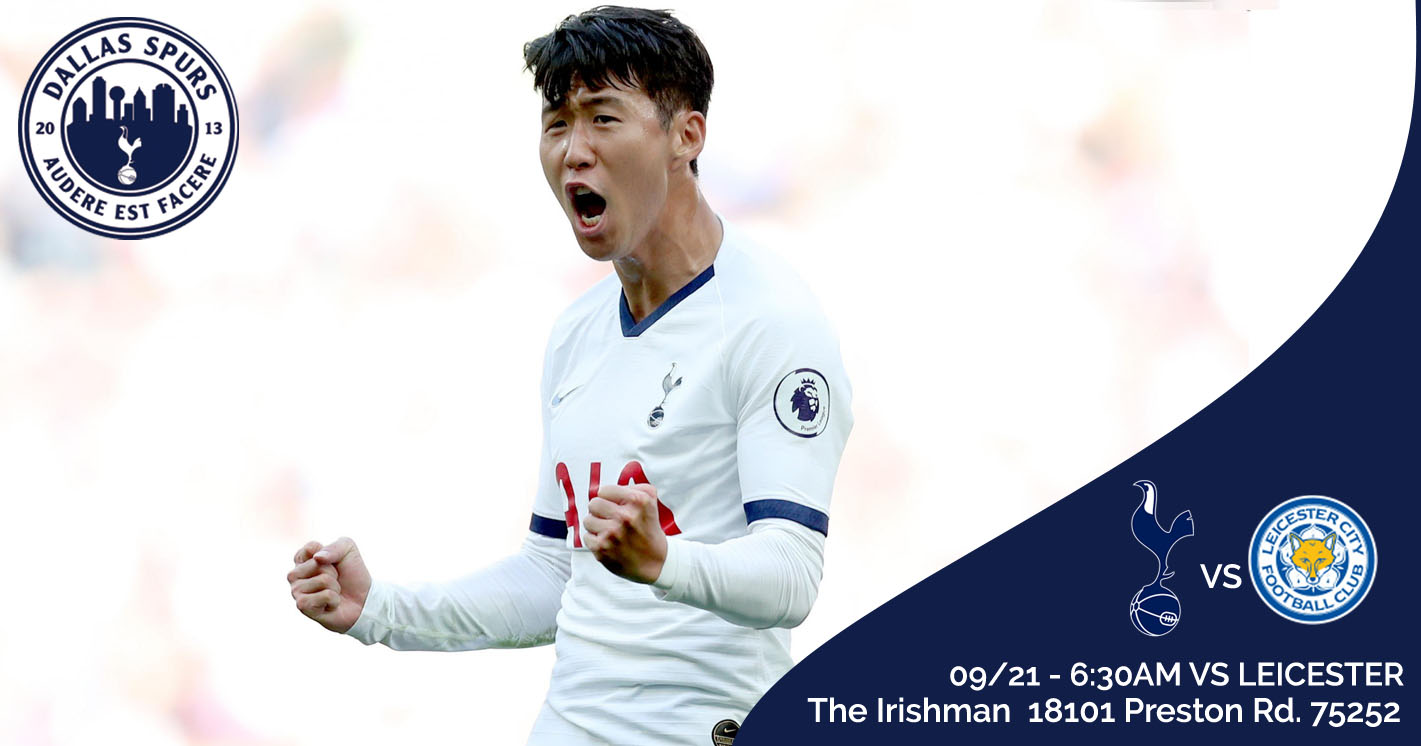 What a strange week its been! A knock out performance against Palace in the league where we romped to a 4-0 victory, followed by a lacklustre performance in the Champions League where we lost an improbable 2-0 lead to settle for a point.
Which Tottenham will turn up on Saturday against the Foxes? Join us at the Irishman to find out in an early kick off at 6.30am.
This fixture has become a more intense affair over the years since the season where we challenged them for the title. We sit level on points with them and two spots above based on goal difference. Lets hope we can put some distance between us and them by securing 3 points on Saturday.
Be sure to indicate on the Facebook event whether you will come so that our partner pub can staff accordingly.
COYS!