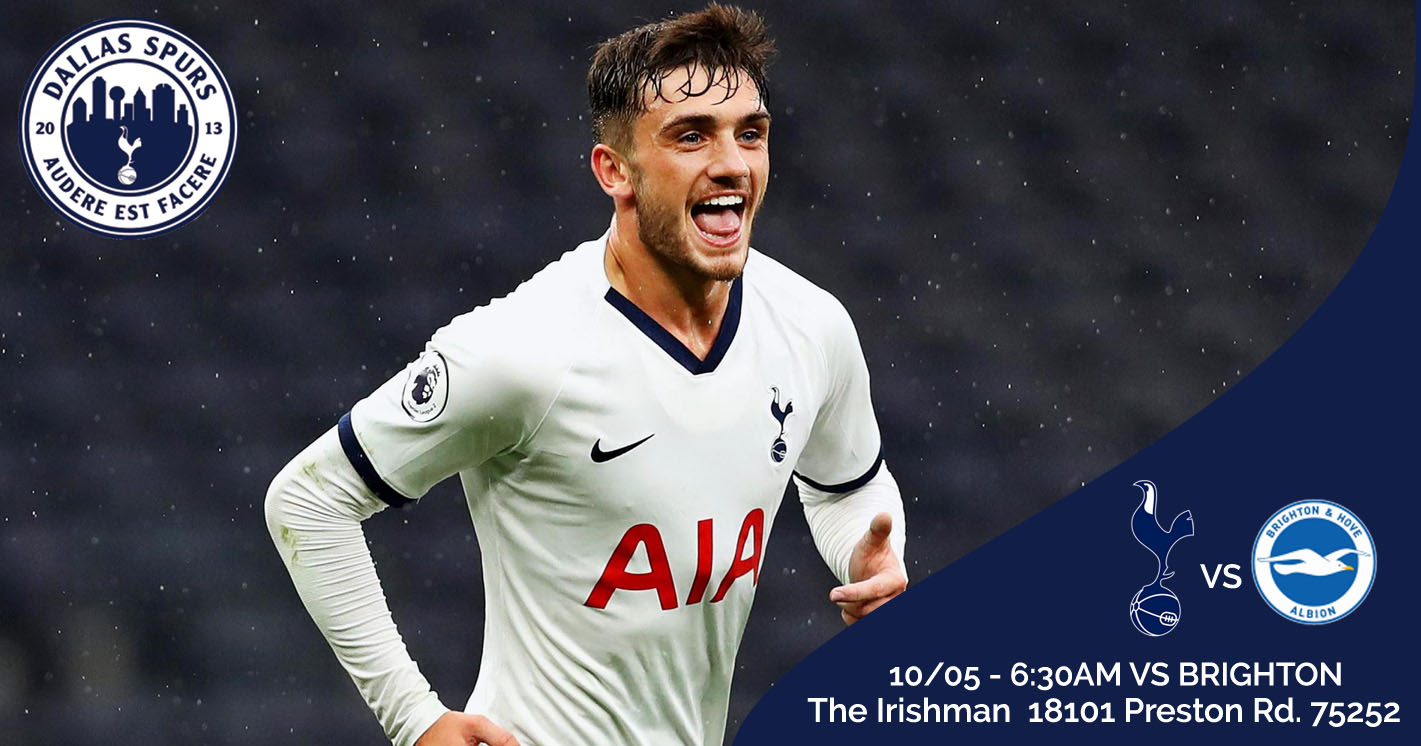 Who'd be a Tottenham fan?!! Another crazy week started with a hard fought win against the Saints when we were down to 10 men. Spirits were buoyed going into Tuesday's match against Bayern, but a catastrophic second half performance saw us ship 4 goals crashing to a 7-2 defeat. Huge questions have to be answered now and an unequivocal response against another south coast side, the seagulls, on Saturday is essential.
So step away from the ledge and be sure to join us for an early kickoff at 6.30am.
These are the times that the camaraderie of fellow fans is huge, so make sure to watch with us and bring your singing voices!
COYS!